 Become a Member of the Ituna Club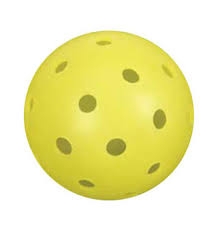 Membership fees for the Ituna Pickleball Club are $5.00 per individual.
If the Ituna Pickleball Club is your "home" club, you will also be joining Pickleball Saskatchewan ($5.00) and Pickleball Canada ($10.00) at the same time for a total of $20.00 plus service fees ($21.55) These fees can be paid online from our website. Just click the Join-Renew button in the upper left corner.
While you currently do not need to be a member of Ituna's Pickleball Club in order to use our outdoor courts, membership will be required for use of indoor facilities. The cost of membership is minimal. As a member you are helping the sport to grow, ensuring that you can play in tournaments or other Pickleball Courts throughout Canada, and you will be kept in touch with Pickleball happenings within your Club, Saskatchewan and Canada clubs. Your membership fee also provides you with accident insurance during play. More information on the Insurance Program is available here.


A Note About Membership Fees for 2022
New or renewing members who have a paid-up membership with another Pickleball Canada club in Saskatchewan, will only be charged the Ituna Pickleball Club fee of $5.00 plus service fees ($5.56)
As part of the new system, all memberships will expire on December 31st of each year.


Going forward, all members will be reminded to renew during December for January 1st – December 31st of the following year. New members (or late renewals) can be done at any time throughout the year; however, the membership will still expire on December 31st.