Player Development Clinic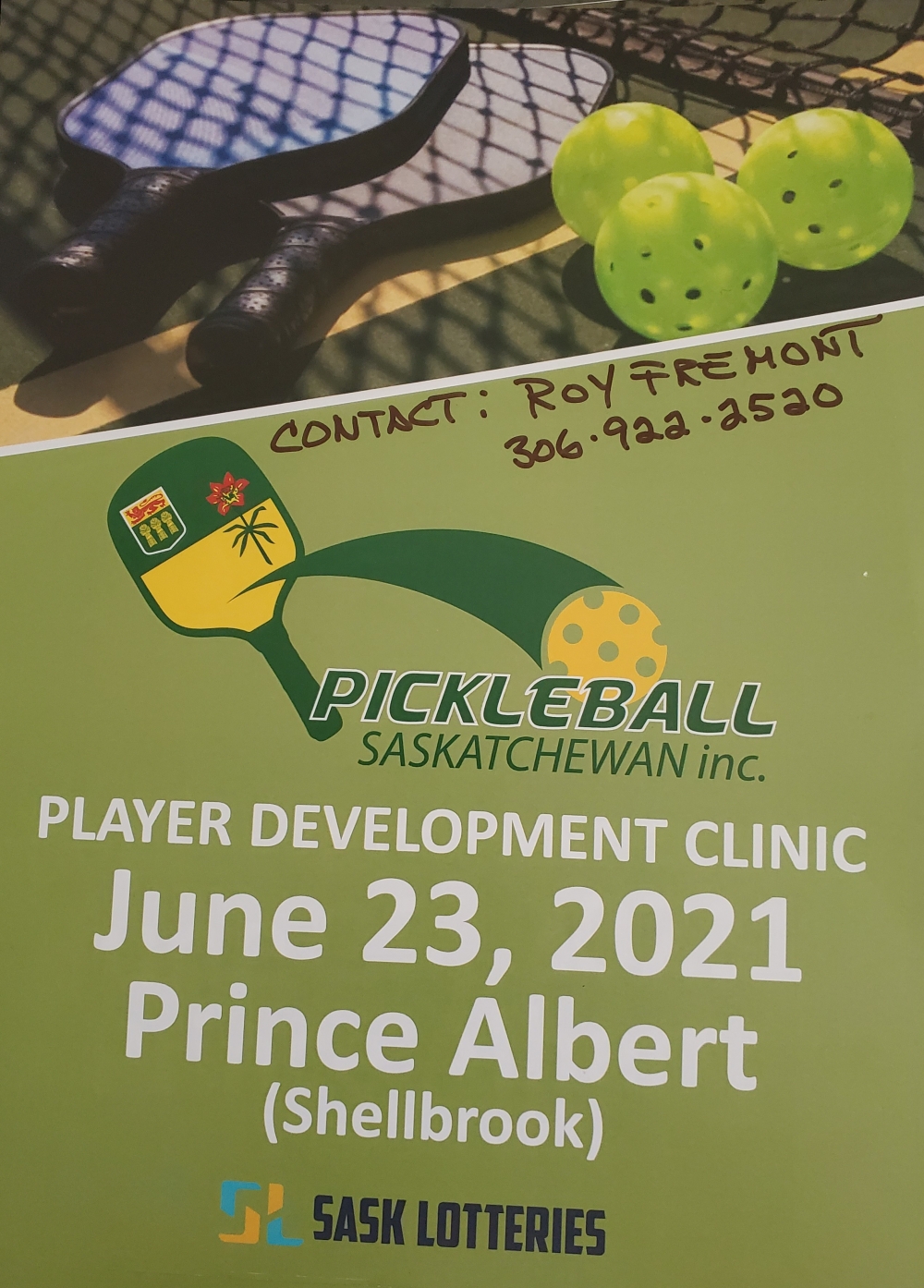 The clinic was a success! Thanks to all who participated and to Pickleball Sask and instructor extraordinaire, Lonnie.
The Prince Albert Pickleball Club is hosting pickleball lessons in Prince Albert on June 23, 2021 at the Midtown Courts.
Lessons will be offered by a qualified instructor as provided by Saskatchewan Pickleball Inc. who is funding this initiative. Registrants will pay $25.00 for the lessons.
There are three sessions of lessons offered:
9:00am to 12 noon
12:30pm to 3:30pm
4:00pm to 7:00pm
Before registering, you must have a Pickleball Saskatchewan membership which costs $15.00 (Jan 1 to Dec 31). Membership with the local club is an additional $5.00 but is not mandatory. With this link, you can register with Pickleball Saskatchewan, and choose a local club if you so wish.
https://pickleballcanada.org/participate/individual-membership/join-renew/
You can register for the lessons by replying to this email with your preferred times. Please pick two times in case your first choice is full.
The $25.00 registration fee can be paid:
-at the time of the lessons (cash/cheque)
-etransfer to "Princealbertpickleballclub@gmail.com"
For additional information, please contact Roy Fremont at 306-922-2520.