Ukee Pickleball Club
Come and play Pickleball in Ucluelet, BC.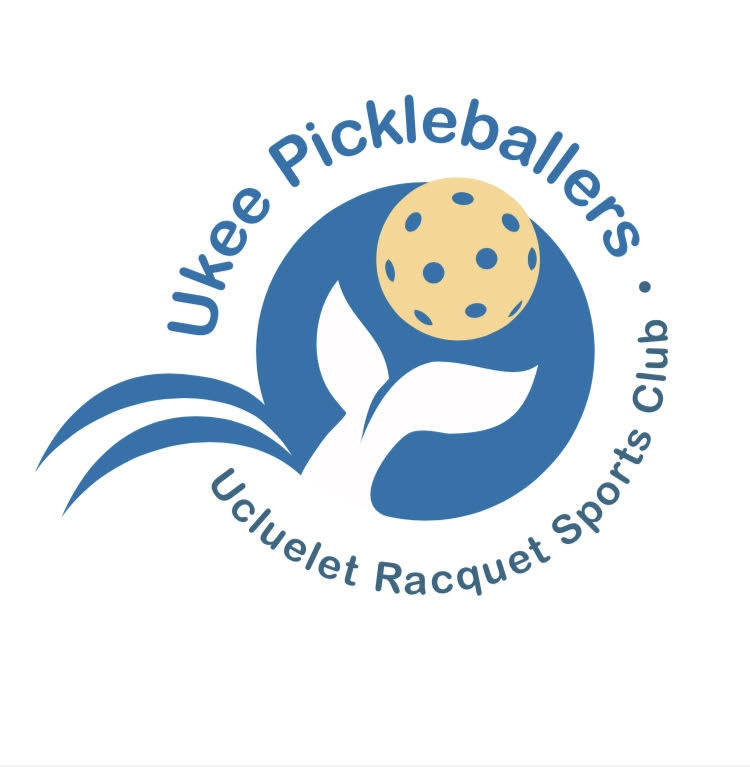 Find latest updates on Facebook
Locals and visitors please register with the Ucluelet Community Centre and you will receive access to the online booking spreadsheet where you can pick a time that suits you and come and play! Community Centre phone: 250.726.7772 or email: recreation@ucluelet.ca
If you're new to pickleball come to an 'Open House' time slot - no need to put your name down, just show up! All ages and stages welcome!
If you don't have you're own paddle there's one you can borrow. Wear indoor runners and bring your water.
We play Mondays, Wednesdays, Fridays, Saturdays & Sundays
in the Sea Plane Base Rd Rec Hall.
Those of you coming from state of the art new pickleball facilities be ready to hone
your skills in a 'quaint' old hall, complete with extra challenging floor divots
and buckets of local 'character'.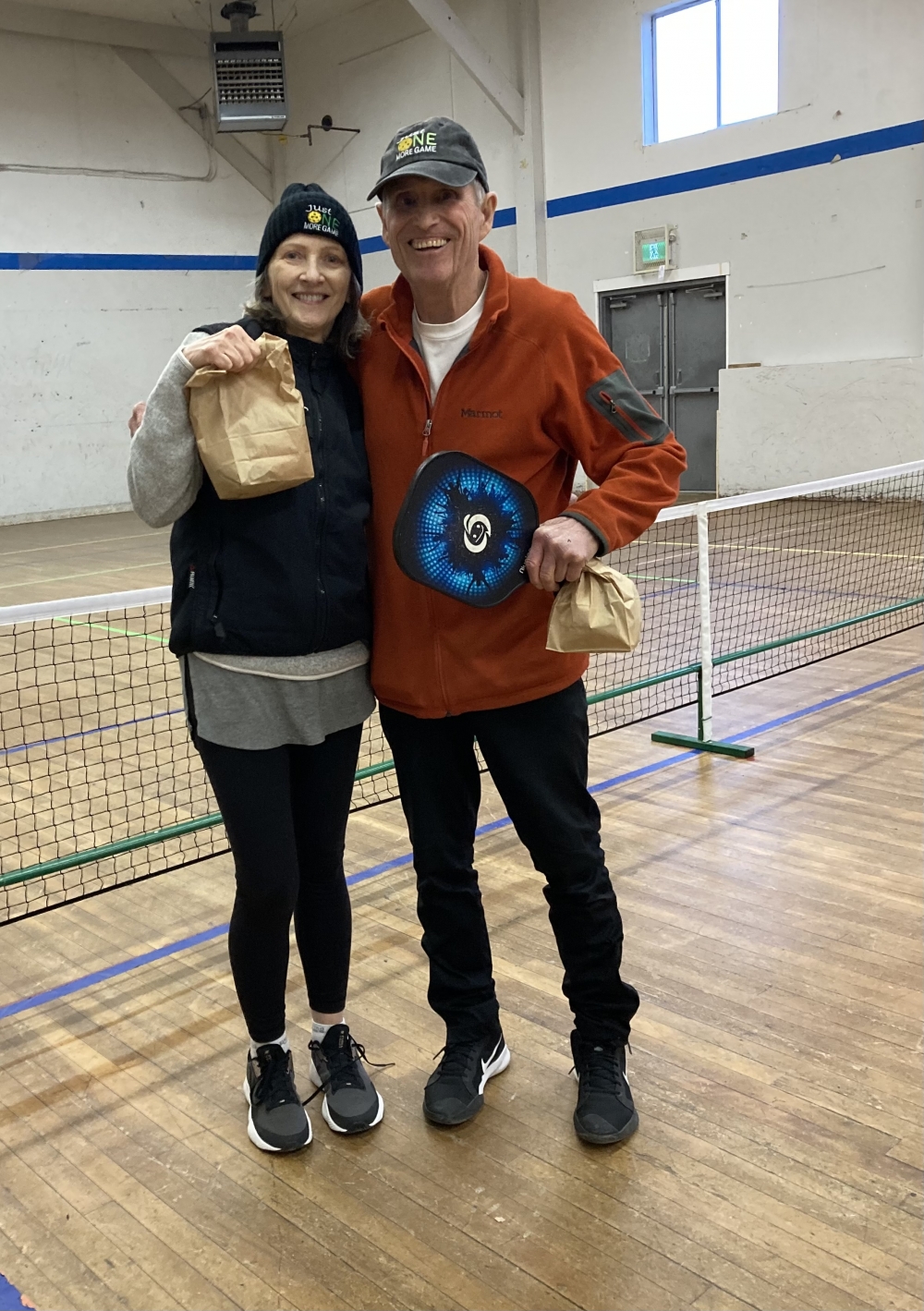 Carol and Rick, winners of our January Group Play
If you haven't tried pickleball yet, be ready to find yourself with a new healthy addiction... get fit, tone up, drop your stress levels, lower blood pressure, improve your memory and brain power, make new friends and have FUN!
See video: Tips for beginners
See video: Jack: youngest 5.0 player
Any questions?
Email our volunteer board members URSC Ucluelet Racquet Sports Club

Ukeepicklers@gmail.com