About Us
Welcome to the Wasaga Beach Pickleball Club!
We have four beautiful outdoor courts located beside the Wasaga Stars Arena.
Our season runs May - October (depending on weather).
Dedicated court times for our members are available multiple times throughout the week.
WBPC hosts multiple tournaments each season for our members at the recreational (2.5 - 3.0) level and intermediate levels (3.25 +).
All levels are welcome during Rec play.
Intermediate times are by invite only through Playtime Scheduler. If you think you qualify for Intermediate play, please contact wasagapc@gmail.com Please note, Intermediate times are limited to 24 spots each day. Invites are sent out via Playtime Scheduler at least one week in advance.
Advanced Play is by invite only. You must have played with our Intermediate players for at least one season before you may be considered, and then possibly, invited to play with our Advanced group.
NEW THIS SEASON:
There are now 4 additional courts for the public and our members to share at Oakview Woods, which is located near the Wasaga Beach Recplex/YMCA.
2023 Events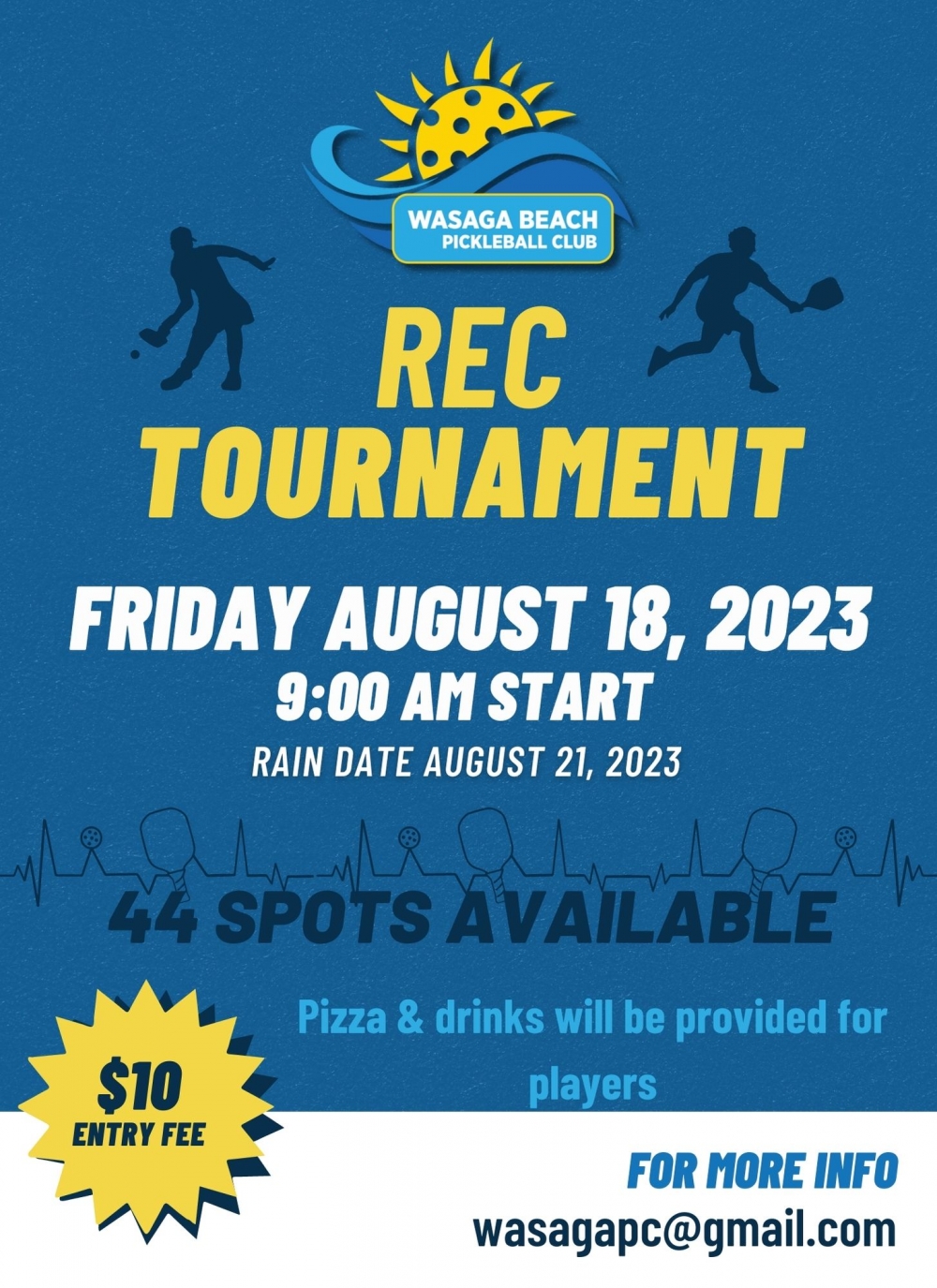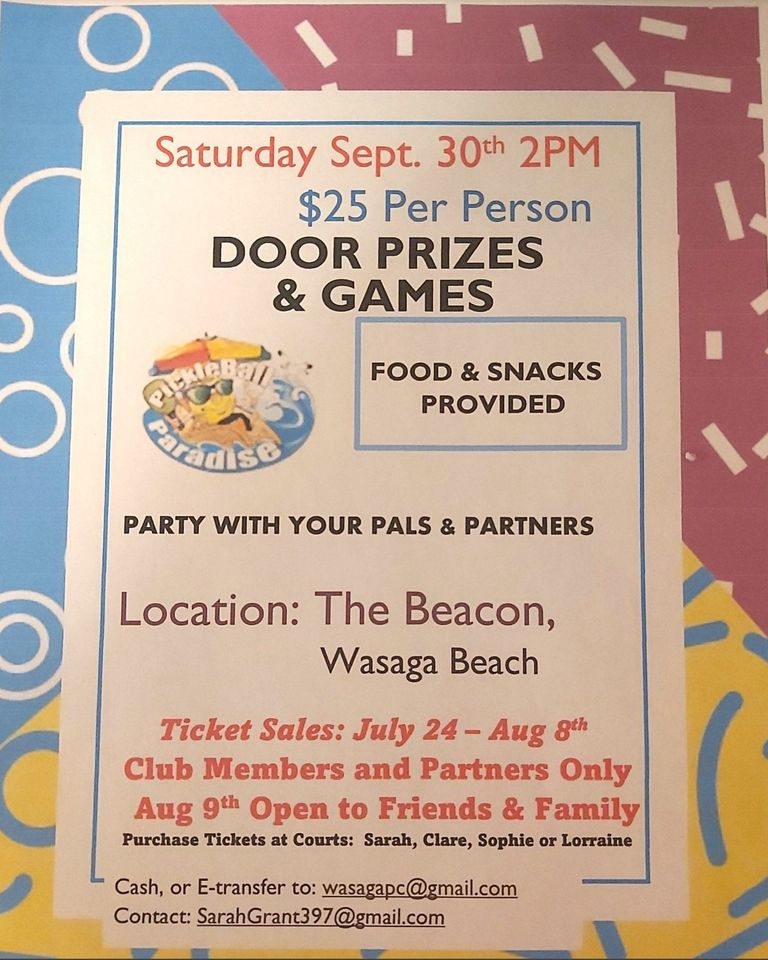 Prices & Deadlines
All prices in CAD $
How to Join WBPC!
Attached is a Google Doc that explains how to join our club! Please follow the instructions carefully.
Schedule of Play Times
Attached is the 2023 Schedule