The latest news from WPC Board and others.
THANK YOU TO ALL OUR MEMBERS FOR YOUR SUPPORT DURING THE 2023 SEASON. IT WAS A GREAT SUCCESS AND WE ARE LOOKING FORWARD TO EVEN MORE FUN GAMES AND EVENTS NEXT YEAR.
WE WILL LET YOU KNOW AS SOON AS POSSIBLE THE SCHEDULE AND FEE STRUCTURE FOR 2024.

___________________________________________________________________________
We had a Halloween Blast playing some challenging games in the wind, and assembling our skeletons as the Orange and the Black teams. Pizza lunch was enjoyed by all. A special thank you to our members who brought treats (and tricks) along. What a great year we have had. Looking forward to more fun in 2024.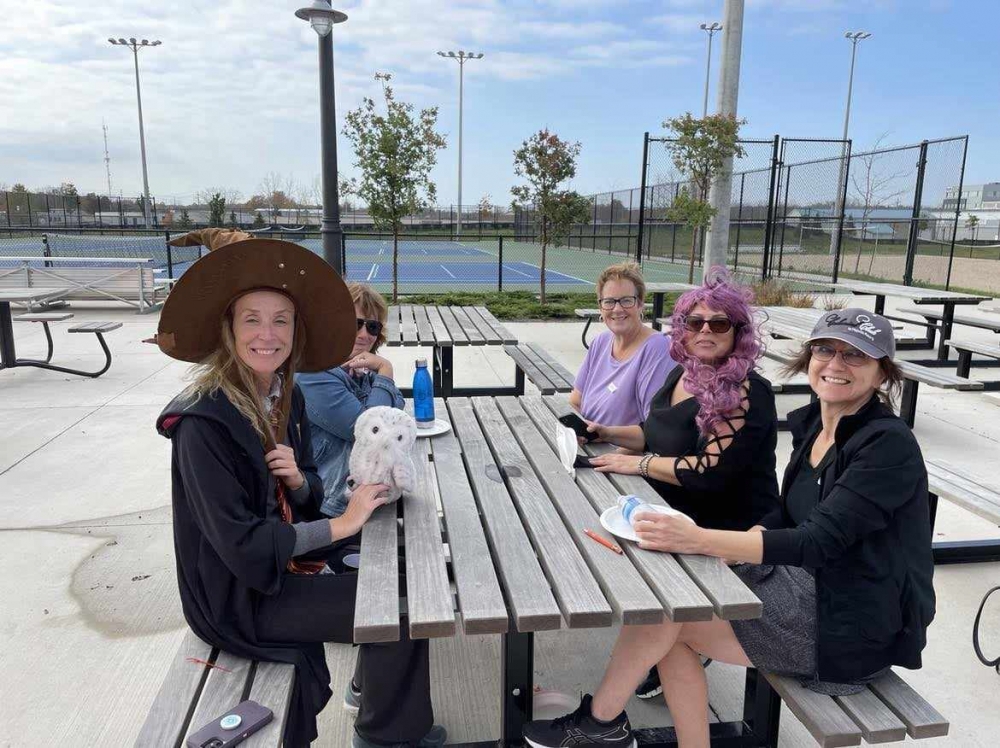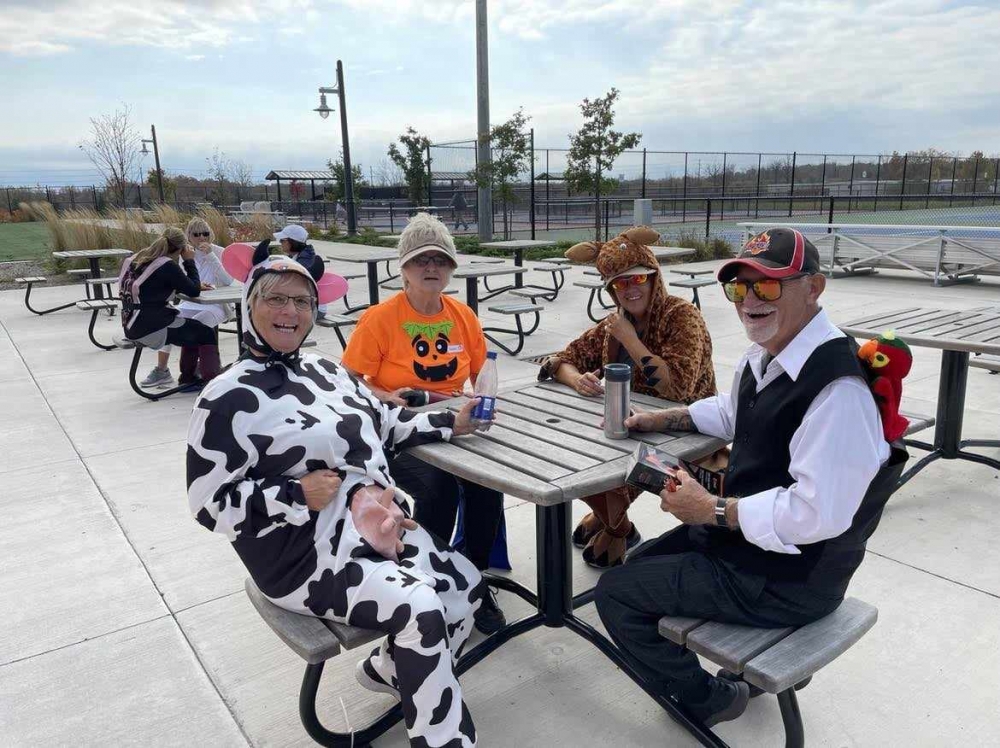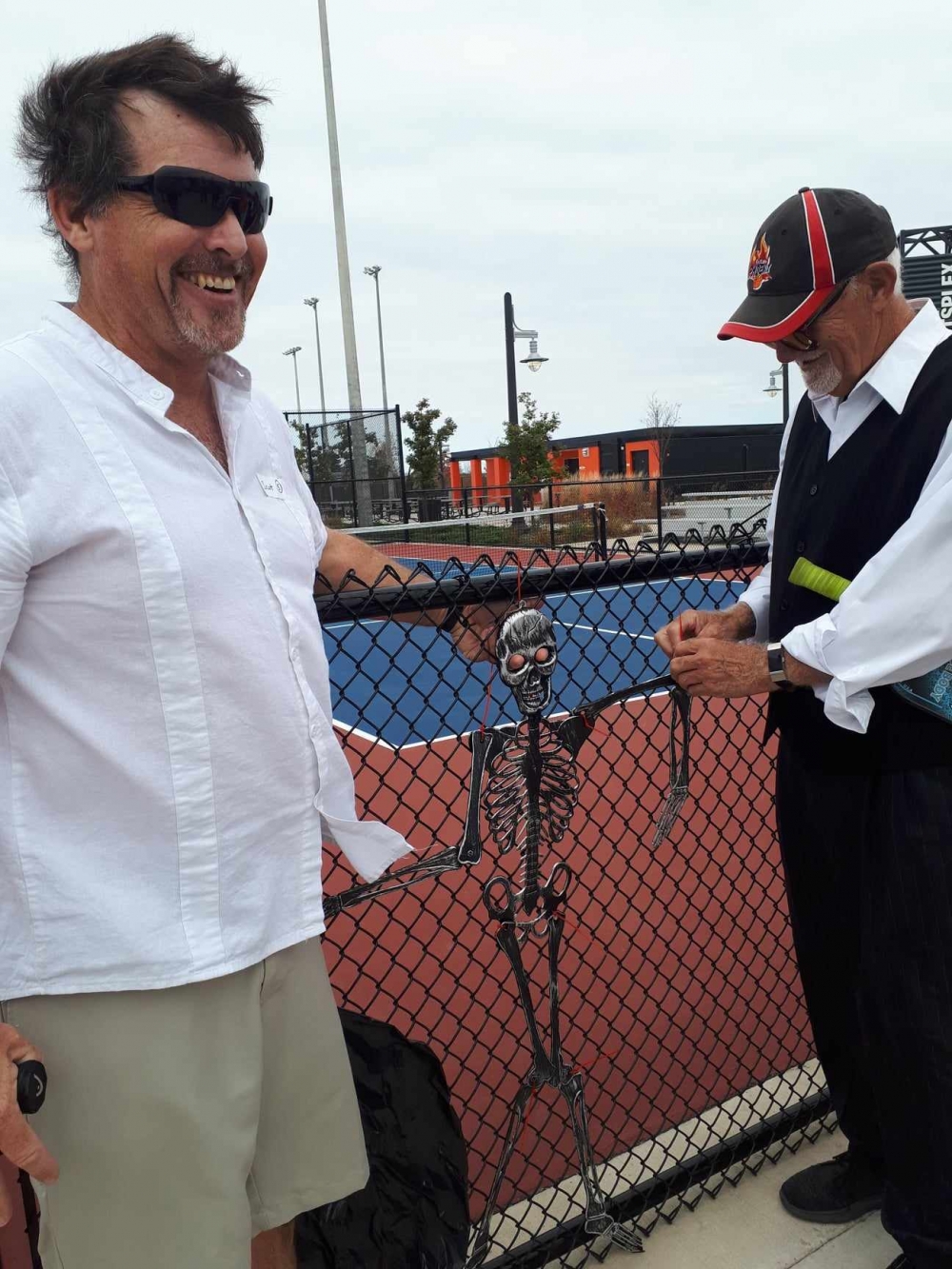 ____________________________________________________________________________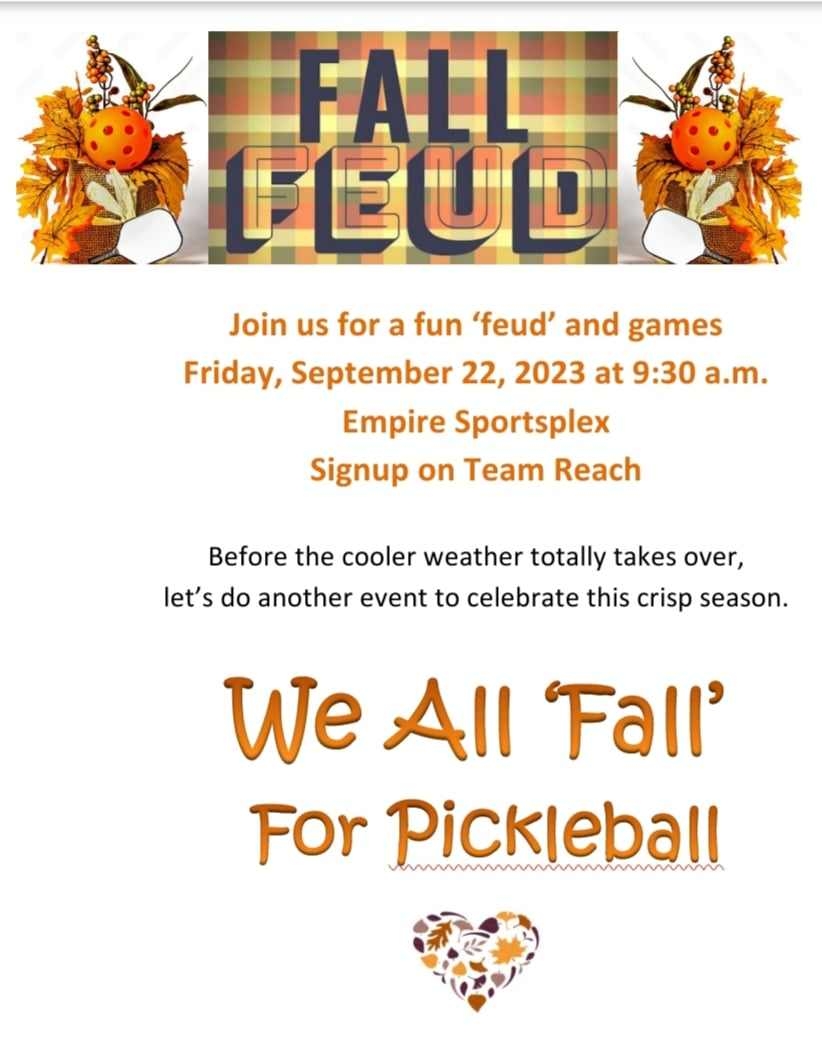 We're looking for an indoor venue for the month of November! Possibly for evening play if there is interest. We will keep you posted.
WPC IS PROUD TO BE A CLUB INCLUSIVE OF ALL LEVELS OF PLAY!!!
____________________________________________________________________________
OUR MEMBERS ARE THE GREATEST!!!
We gathered to celebrate National Pickleball Day and to play some amazing pickleball games. Members played Pickleball Poker, with the best poker hand being won by Gary. Members also gambled on winning some other amazing prizes donated by supportive community members Glockstein & Associates, The Runners' Edge, and Onix Pickleball. Congratulations to all the prize winners and thank you all for supporting this event!!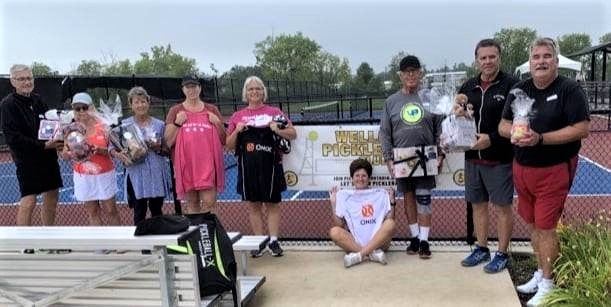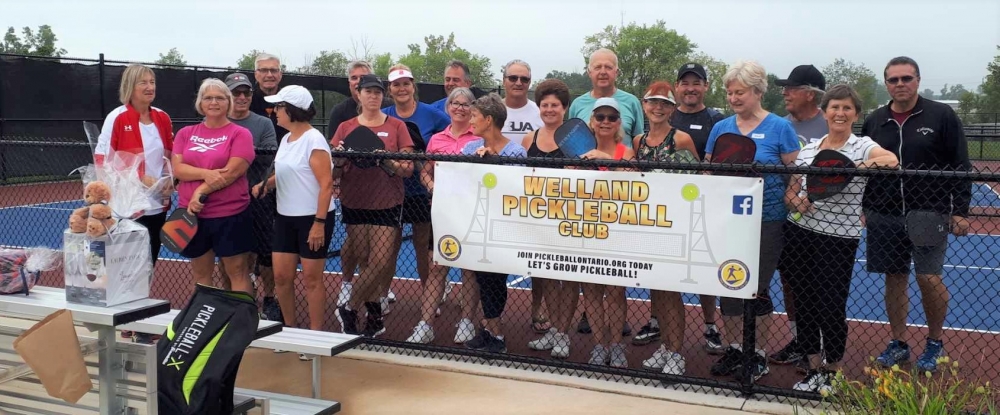 _________________________________________________________

We are so proud to have reached 5 years of non-profit incorporation as the Welland Pickleball Club. Fun and games were had by all, playing Snakes and Ladders on 4 full courts. The final top level game was played with an enthusiastic audience cheering them on. Cake, punch, lots of laughs and good times were had by all in attendance.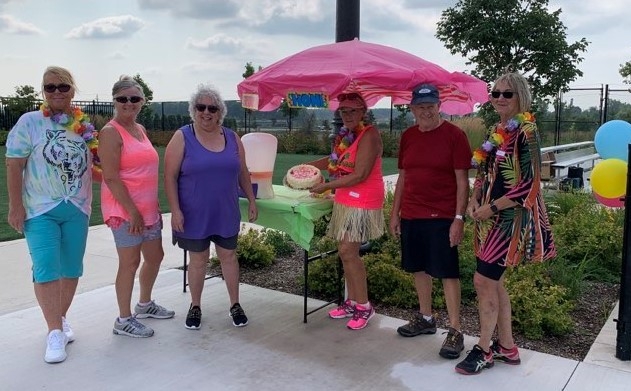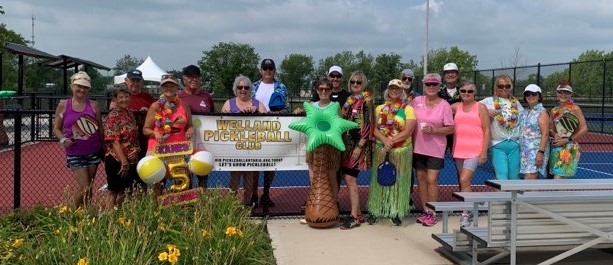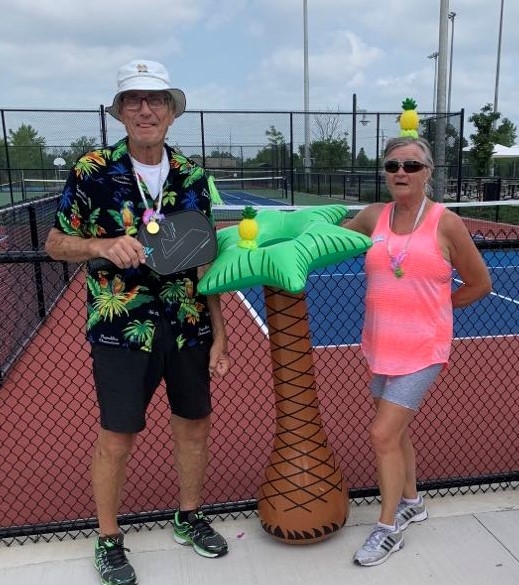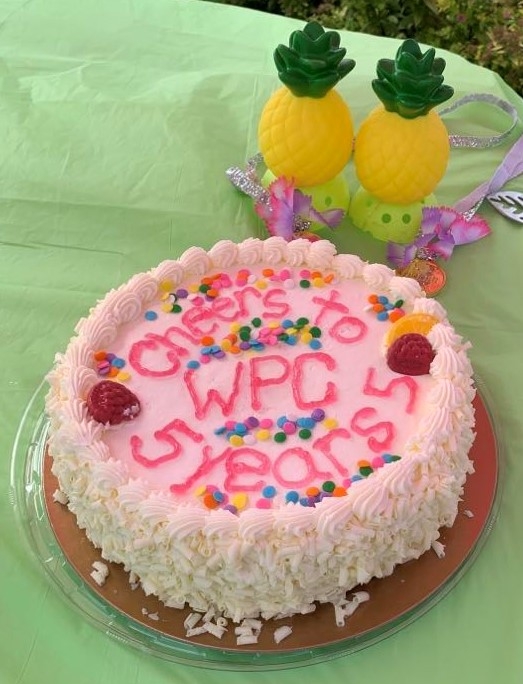 _____________________________________________________________

While some of you were watching the Wimbledon tennis semi-finals today; WPC members where playing pickleball Wimbledon-style, in our all-whites, accompanied by strawberry scones and tea.
Sherri and Paula, were crowned Queen of the courts.
Don't miss our next great event coming up in about 2 weeks.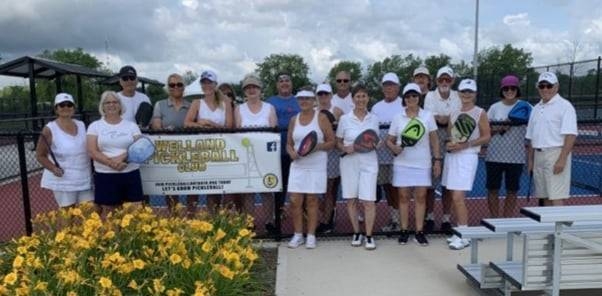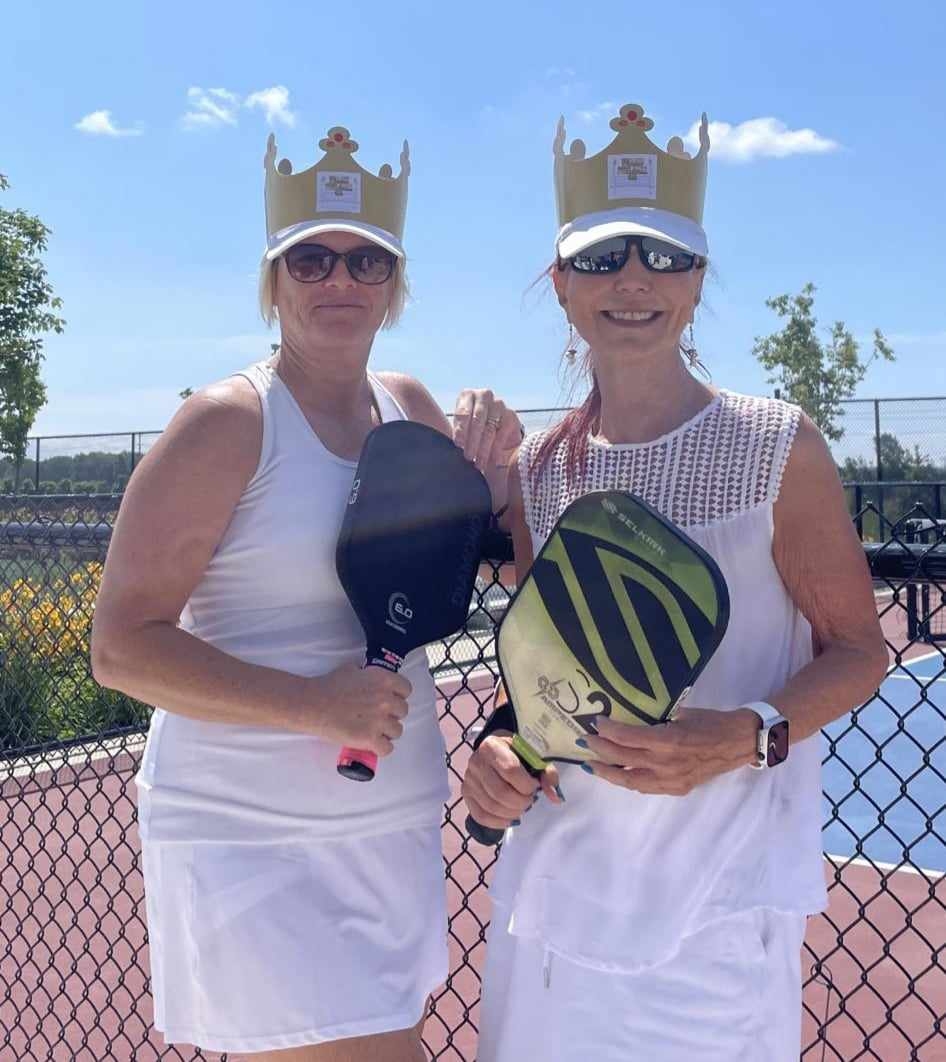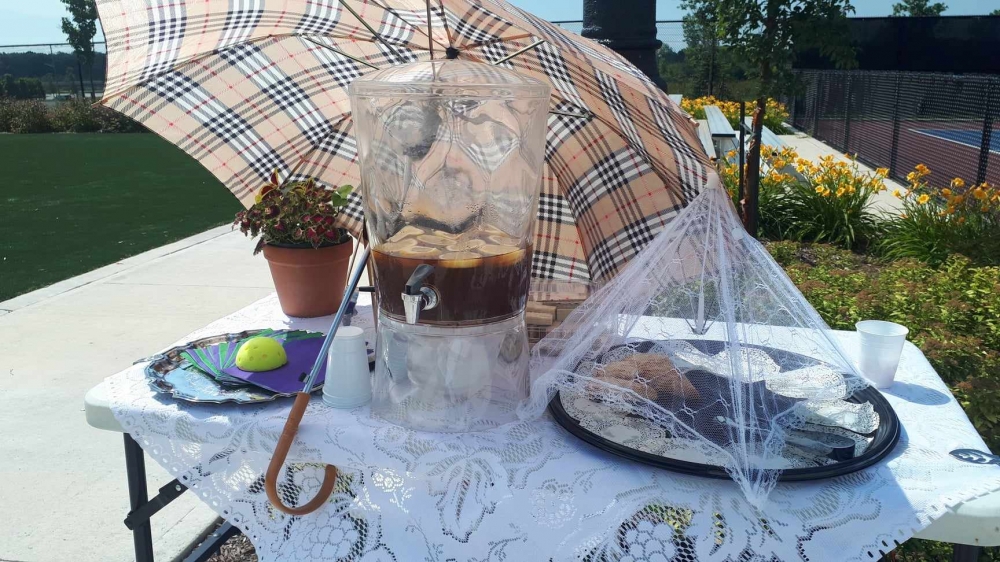 ------------------------------------------------------------------------------------------------------------------------------------------
CANADA DAY, WPC STYLE. Fun was had by all who came out to celebrate. Lots of 'unusual' pickleball games won and lost. Red Team or White Team..... you all performed outstanding.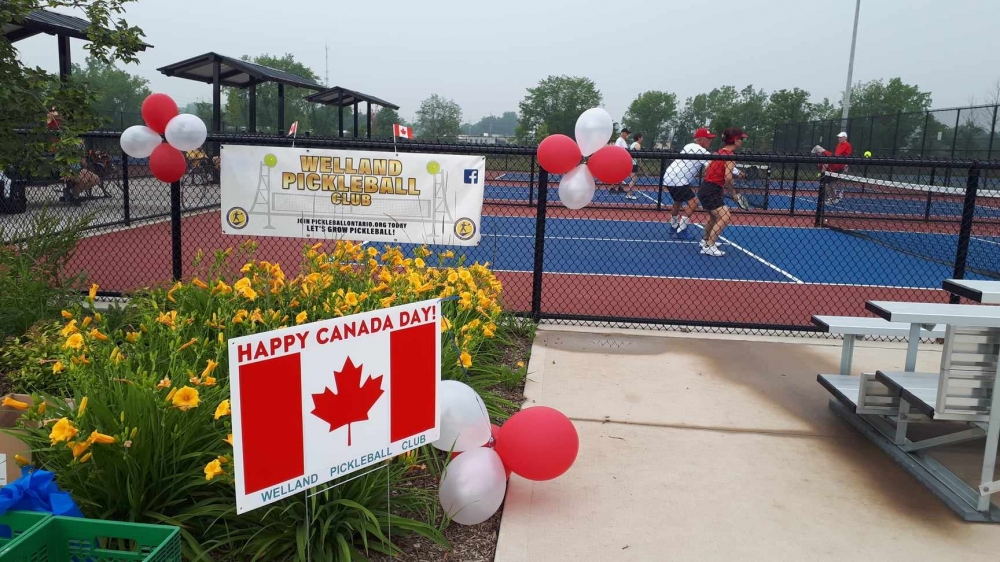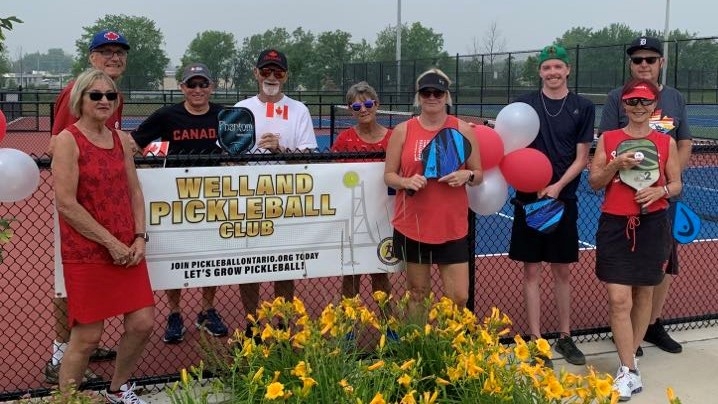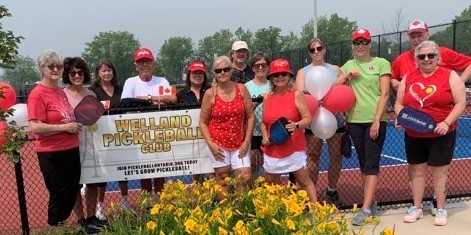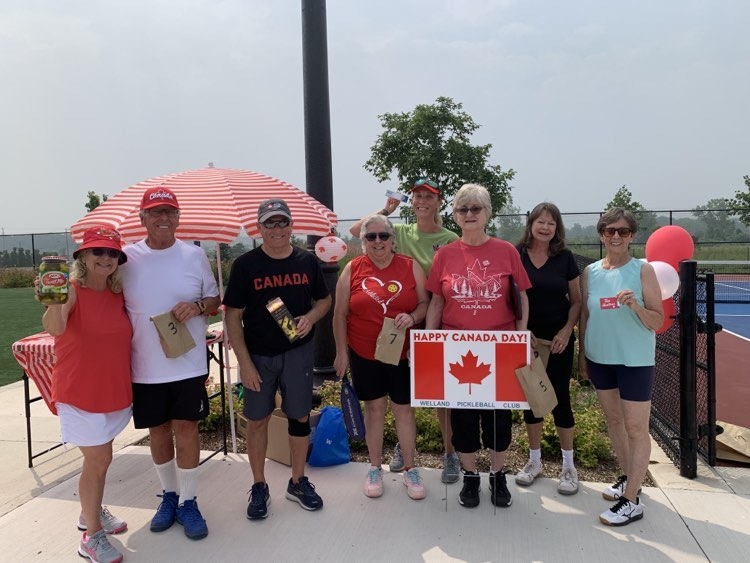 _________________________________________________________________________________

Another FUN event for our members to enjoy. Graduation Day/Toonie Tuesday was enjoyed by 22 of our members who came out to play a Round Robin at Empire on Tuesday evening. Despite a little influence from the wind, many challenging and exciting games took place. Thank you to all our members who support our events. See you at the next one. (More pics on the Gallery Tab)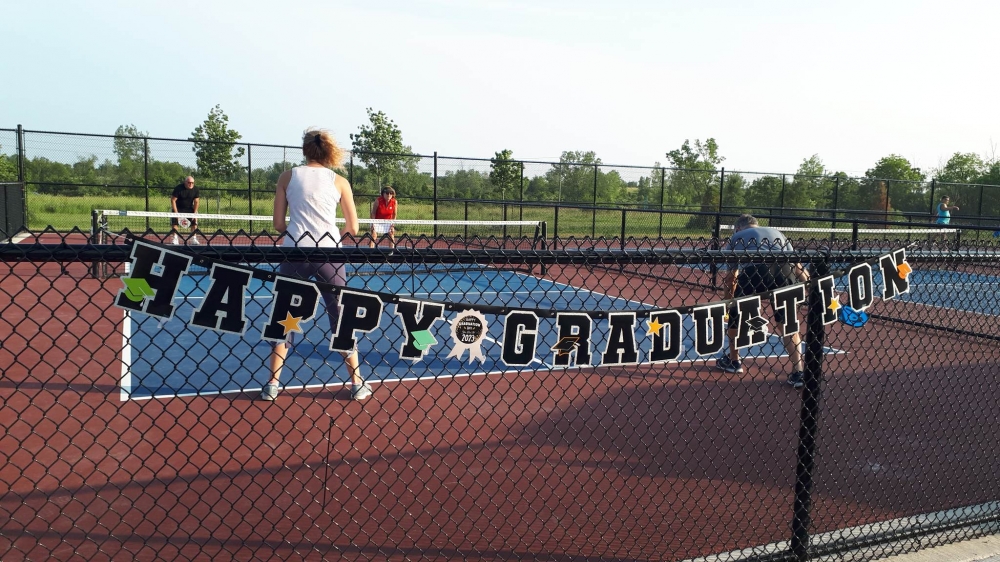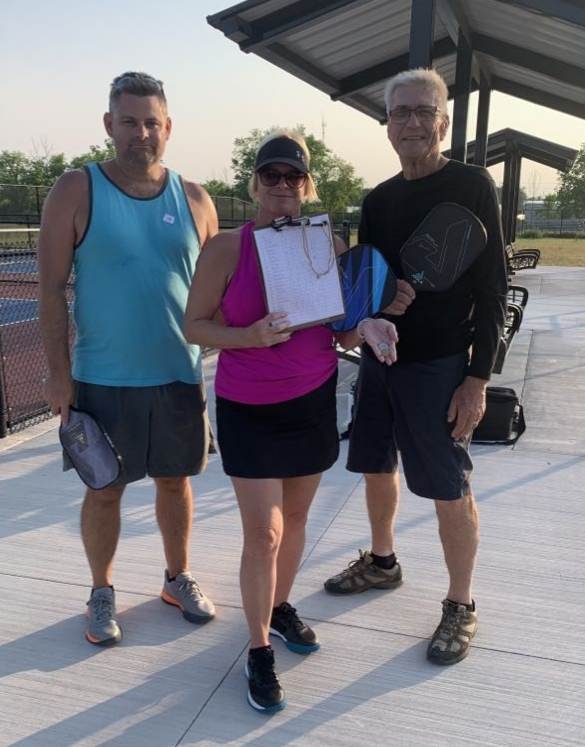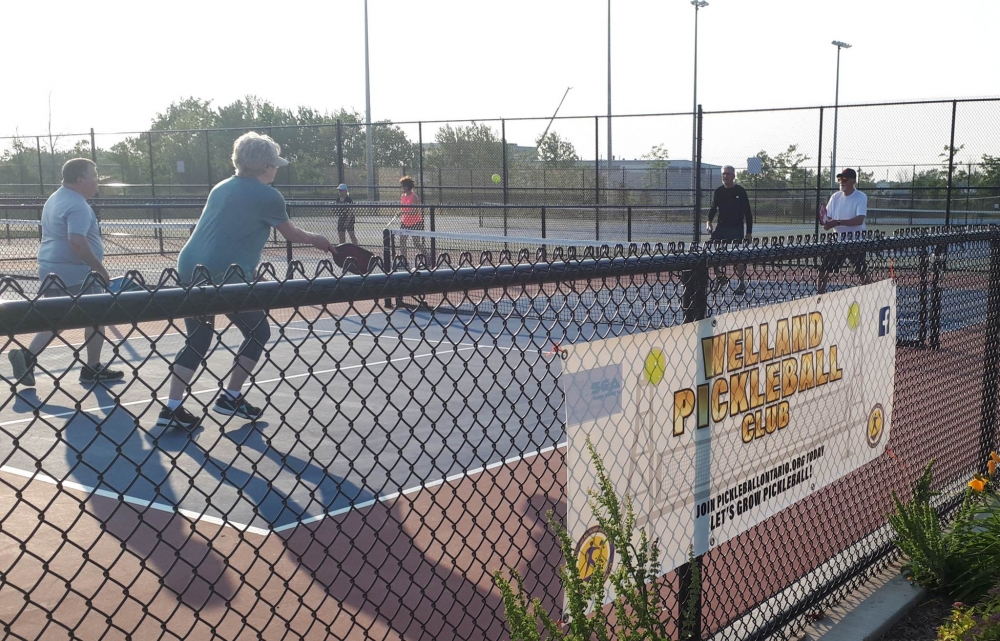 ______________________________________________________________________________________
The skies shone upon us and the rain held off, what a great turnout for the 4th Annual WPC Rose Festival Tournament. Thank you to everyone for helping to make it a wonderful afternoon. Congratulations to Buddy and Edie who came away with bragging rights; tied for first place with all perfect games.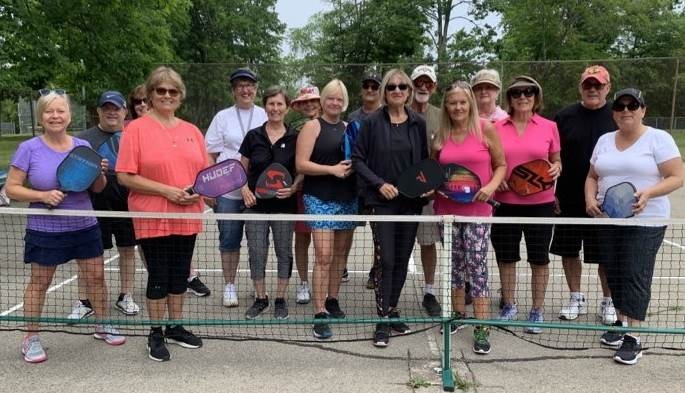 ______________________________________________________________________________________

May 27, 2023
We could not have had a better day for our FIRST event of the season. Our Family and Friends Open House was held on May 27 to welcome all our returning and new members. What a great turn out we had. Many of our members brought along family and friends to have a taste of what this wonderful sport is all about. Just to help them understand our dedication and addiction to playing pickleball!!! Everyone did so well at giving pickleball a try and we believe we have some converts to the game.
As you can see the Welland Pickleball Club home courts at the Empire Sportsplex in Welland are a beautiful facility. Thank you everyone who participated!!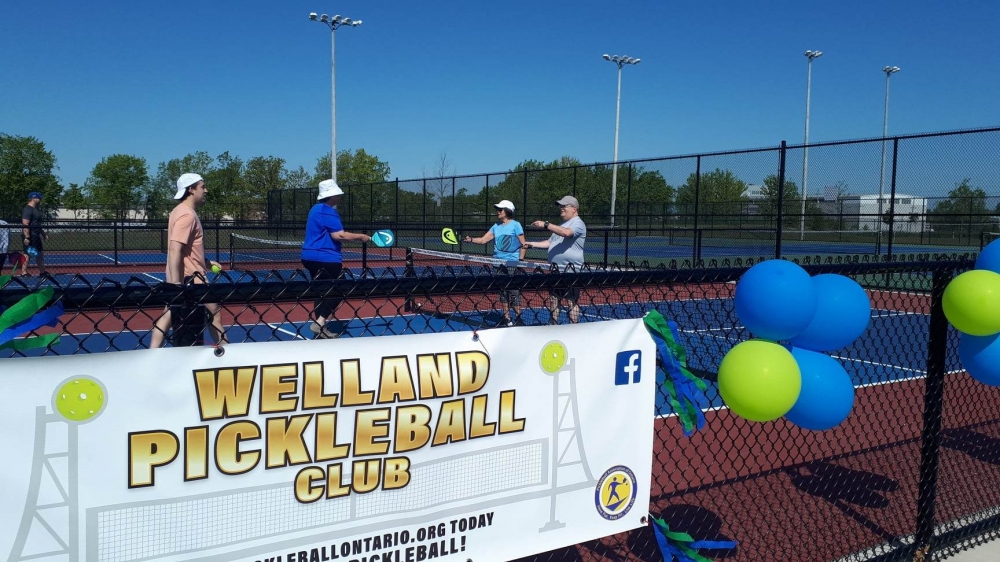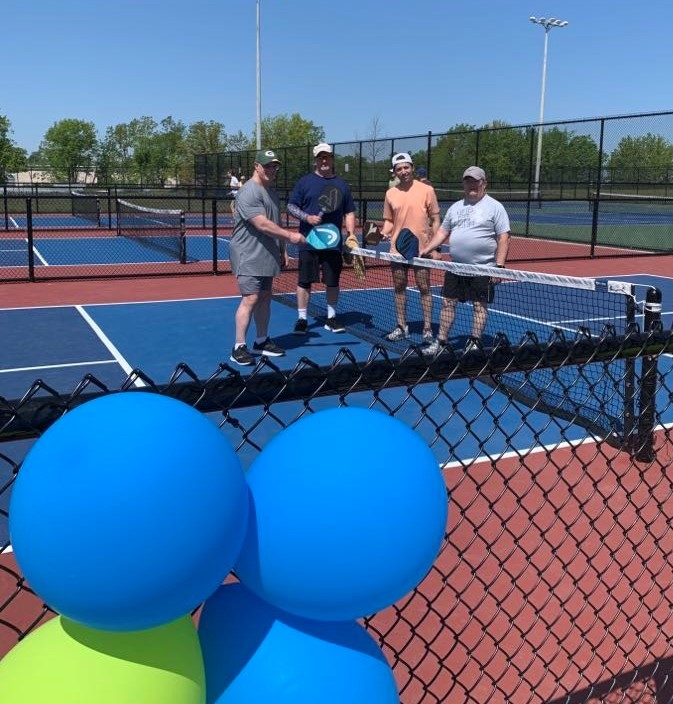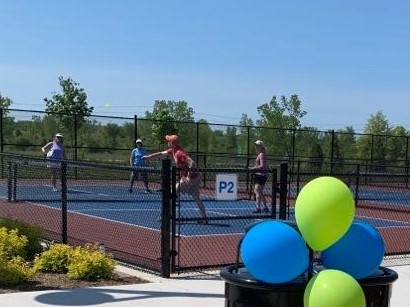 ___________________________________________________________________________________________
April 19, 2023

The Welland Pickleball Club will continue to provide "fun recreational" pickleball -- inclusive of ALL skill levels. A lease has been finalized with the City of Welland to provide our members with play at Empire Sportsplex.

Play is scheduled for Monday, Wednesday and Friday from 9:30 a.m. to 11:30 a.m. on two courts. As our membership grows we have the option to add more courts and more days.

The annual membership for 2023 is $35, plus PCO/PO fees. May 8 to October 31, 2023.

In addition to these reserved courts at Empire, we will have 'special days' at Maple Park various Sundays throughout the summer from 11:00 a.m. to 4 p.m. Check back here for more information about these exciting events.

We also have some separate times reserved at Empire in partnership with the City of Welland to help grow the sport of pickleball by providing beginner lessons, practice, skills and drills. These sessions will not be available for open club play. You can find information by clicking the "Lessons" tab above.

January 26, 2023

The Board of Directors of the Club have elected Ruth Feagan as the new President, Gail Lee will take on the role of Vice-President and Liz Simon remains as the Treasurer. Ruth also continues as the Club Secretary. All are looking forward to a successful 2023 for the Club.

January 23, 2023
Following the 4th Annual Meeting of our members, we are sorry to announce that Liz MacDonald has stepped down as President and Director of WPC. We thank her very much for all that she has done to promote our Club and the sport of pickleball in Welland. Hoping to see you on the courts as a regular member Liz.
January 1, 2023
The brand new Empire Sportsplex with 6 dedicated, individual, custom coloured and cushioned pickleball courts + 6 more lined onto 3 tennis courts, is the NEW HOME of the Welland Pickleball Club
What our Members have to say:
"Thank you for all the work that the board has done to make it possible for the Club to play at the Empire Sportsplex. I'm looking forward to March. I hope the City will reconsider and expand the season for outdoor play. Climate change is real and warmer weather in the fall was ideal this year. Sincerely, D."
Proud to be Affiliated With:
Look what Pickleball Ontario had to say about us:
Volunteer
We have big plans for 2023, and your help to organize events would be greatly appreciated. If you can help in any way please contact one of the Directors. We are looking for a Social Media Manager, Event helpers, Instructors and helpers.
Help Out!
Play Schedule
THE 2024 SCHEDULE HAS NOT YET BEEN DETERMINED.
Empire Sportsplex May 8th to October 31st. 2023.
Monday, Wednesday and Friday 9:30 to 11:30 a.m. Tuesday 5:30 to 7:30 and Saturday 10:00 to 12:00.
In partnership with the City of Welland Recreation, starting mid-May we will be offering beginner/novice lessons, practice, skills and drills at Empire Sportsplex Tuesdays 5:30 to 7:30 and Saturdays 10:00 to 12:00. Click on the "Lessons" tab above for all the details.

Prices & Deadlines
Registration, see fee details below
All prices in CAD $
MEMBERSHIP
Membership signup is currently paused until October 1. PCO & PO fees paid after October 1st, will cover the remainder of 2023 and 2024. WPC membership fees will be credited towards your 2024 club fees as the club fee has not yet been set for 2024. Please contact wellandpickleballclub@hotmail.com if you have questions.
2023 Membership Fees:

WPC 2023 membership fee = $35.00, includes 2024 subject to the any fee increase.
2024 membership fee TBD.
Pickleball Ontario Provincial fee = $10.00
Pickleball Canada fee = $10.00 + $3.05 processing fee
NOTE: WPC play, events and tournaments will be held at the Empire Sportsplex and with few exceptions are included in the WPC fee. Some events may be held at Maple Park depending on Empire availability. Some special events/tournaments may require an additional fee.
A) NEW members can process registrations by clicking on JOIN/RENEW button above.
B) All memberships will expire December 31 annually.
If you have any questions, we are here to help. Please email: wellandpickleballclub@hotmail.com
Payment Methods
Online



* Small processing fee applies
Did You Know... ?
2023 -
WPC annual membership for 2023 is only $35 and includes play at Empire Sportsplex and special events at either Empire or Maple Park.(+PCO & PO membership)
2022 -
WPC annual membership offered at 2019 pricing of $25 (+ $10/month ES fee + PAO & PCO membership)
WPC again absorbed online processing fee
2021 -
WPC annual membership offered at $20 (+ PAO and PCO membership)
WPC absorbed online membership processing fee
2020 -
WPC annual membership offered at NO CHARGE to returning members and ONLY $10 for new members
(+ PAO and PCO membership)
2019 -
WPC annual membership offered at only $25 (+ PAO membership)
2018 -
WPC inaugural year membership offered at NO CHARGE (+ PAO membership)
Events
Lots of events for the 2023 year of pickleball are being planned.
- Sunday Funday Events

- Rose Festival Celebration
- Canada Day
- Summer Solstice Scramble
- National Pickleball Day
- Dinks-giving
- End of Season Event (Halloween)
Hot off the press....