Registration Instructions
Review Prices and Deadlines below. The price for Pickleball Guelph Association Members is shown in brackets.

Click on the "Register" button in the top menu to begin your registration.
On the registration form, select your Home Club from the drop-down list. PGA members will be discounted at check out. Club Membership will be verified.
Prices & Deadlines
Registrations are open exclusively to PGA Members from October 3 - 23. If spots remain, registration is available to other POA Clubs beginning October 24. Registration Deadline
November 25th, 2022 11:59pm (Eastern Time)
Registration Closed
Registration Fees
Volleys (PGA Member Price $33.)
$37.50
Driving the Ball (PGA Member Price $33.)
$37.50
Court Movement and Defense (PGA Member Price $55.)
$62.50
All prices in CAD $
Payment Methods
Online



* Small processing fee applies
Additional Documents
Ignite the Fire Pickleball Clinic
Clinic Details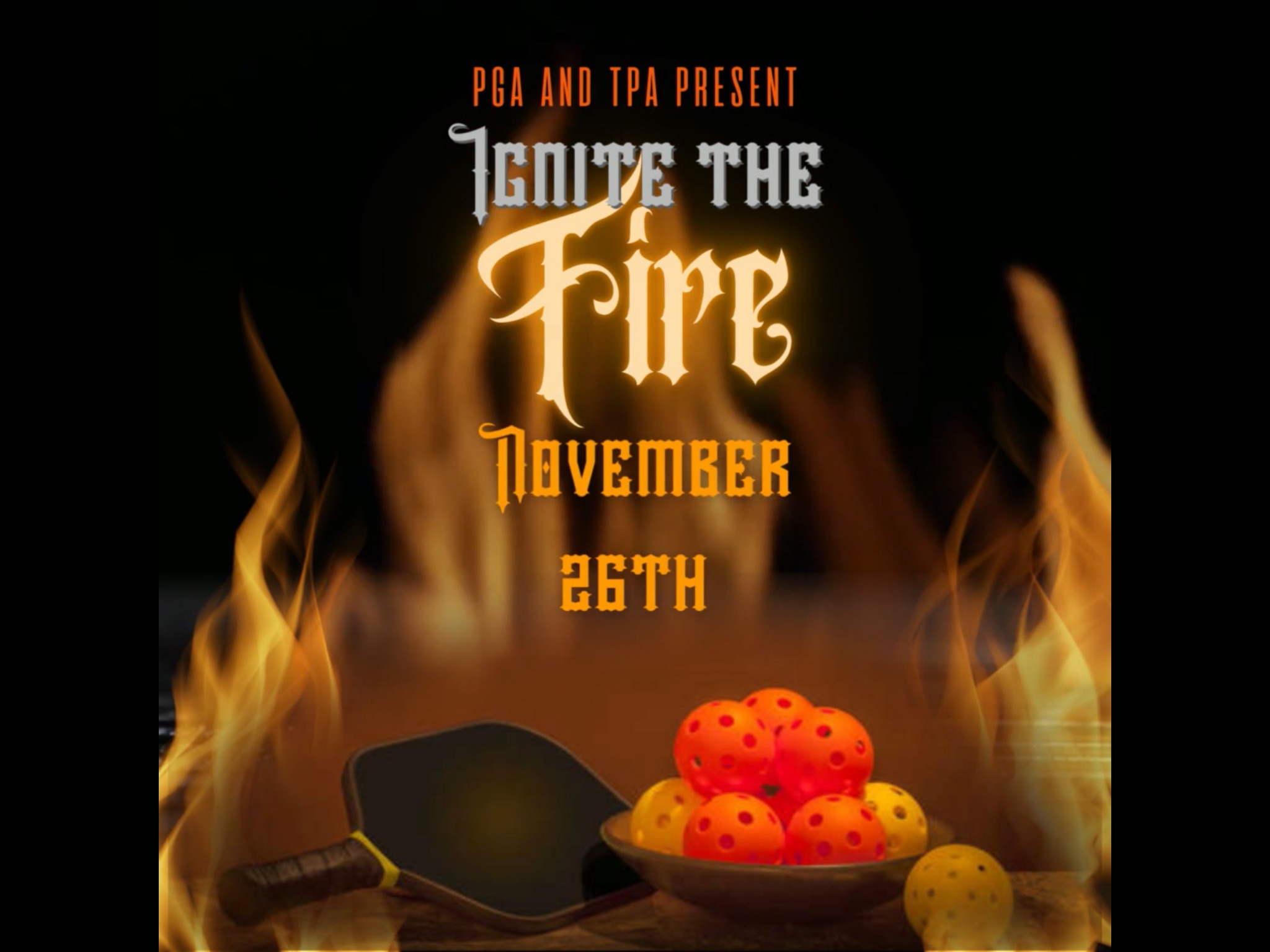 Ignite the Fire - Clinic Details

Introduction Series
The introduction series has been designed and structured for those players that may have recently taken up the game or those players that have been playing for any length of time but are ready to take the next step away from being a beginner.
TPA Teaching Professionals will speak to the how, what, where, when, and why of the identified topic or skill with the goal of having players introduce it into their own game.
Skill Level required: Advanced Beginner / Intermediate
Details: One and a half hours; Maximum 12 registrants. Two TPA Teaching Professionals.
Prices: PGA Members $33.00 Guests $37.50
Volleys 8:30 – 10:00 am
The focus of this session is getting players comfortable with playing around the NVZ, along with the rewards of preparation and the skill and techniques required to execute it consistently.
Driving the Ball 10-11:30 am
We all love to hit the ball fast! However, hitting it fast with intention, a purpose and of higher quality more consistently will be the focus of this session.
---
Performance Series
The performance series was designed for players that are ready to pull together everything they have learned and take it up a notch! It's time to think and analyze the game like a pro.
We will combine multiple skills and skillsets together around a common theme that will focus on strategies and advanced concepts that will really help step up your game!
Skill Level Requirement: Intermediate / Advanced
Details: Two and a half hours; Maximum 12 registrants. Two TPA Teaching Professionals.
Prices: PGA Members $55.00 Guests $62.50
Court Movement and Defense 11:30-2:00 pm
In this latest session of our performance series, you will learn how to confidently move on the court as you defend, attack, and gain control of the game. TPA will focus on three major movements – defending the lob, protecting the middle, and transitioning to the NVZ – that every pickleball player must master in order to elevate their game.
Reaching for 4.0 2:00-4:30 pm
This session will be "Taylored" for those players that are looking to make the jump. It's time to put it all together. Playing to your opponents, combating opponents' strengths, and exposing their weaknesses requires a well-rounded game. Let's go get it!
---