Annual General Meeting

Our Annual General Meeting (AGM) will take place on Thursday, April 27, 2023 from 9:00 to 10:30 AM at the Coaldale Mennonite Church, 2316 - 17 Street, Coaldale. Hope to see you there. After the meeting, orders for club t-shirts & hoodies will be taken and Demo Day will take place at the Eastview Park outdoor courts, 1825 - 10 Street, Coaldale.

Here is the agenda for the AGM. The attachments include the following documents:

Minutes from last year's AGM
Audited Financial Statement
Annual projected budget
Proposed Slate for CPC Board of Directors 2023

AGM AGENDA


Call to order and declaration of quorum
In Memoriam:

Grace Boschman - January 29, 2022
Tom Myndio - October 23, 2022

Approval of agenda
Approval of Minutes from 2022 AGM
Reports

President's report - Val Boras (copy available at meeting)
Treasurer's report - Blaine Takeda (attached)
Committee reports

Beginner Lessons and Junior Program - Richard Boras
Court utilization

indoor (Coaldale Mennonite Church gym) - Blaine Takeda
outdoor (Eastview Park) - Dave Hansen

Fundraising

Casino application - Val Boras
Chevelles & Place Night Club - July 14, 2023 - Val Boras

Election of incoming board of directors
New Business

Club membership fee for 2024
CPC Business Plan - Tom Hopkins
Member Rating Assessment, Update - Blaine Takeda
Storage for outdoor courts - Richard Boras
Club T-shirts and Hoodies - Kent Toone
Next AGM - April 25, 2024, Thursday

Adjournment

Attachments





Attachments

April 27th, 2023

Club Rating for CPC Members 2023

This year our club will be introducing Club Ratings for every player! These individual member ratings will be used to help organize scheduled play that promotes player improvement through high-quality, appropriately leveled sessions.

Starting in 2023, all members of Coaldale Pickleball Club (CPC), Lethbridge Pickleball Club (LPC), and the Lethbridge Senior Citizen's Organization (LSCO) will require a Member Rating to participate in leveled play sessions. Limited sessions will be available for Open Play, Partner Play, and Practice that will not require a Member Rating. Once you have a Member Rating, it will carry over to all three clubs/organizations (if you are or become a member of each/all). For more details, please click on the PLAY AT CPC tab above then click on RATINGS.

Please plan to attend the MEMBER RATING INFORMATION SESSION:


DATE: Thursday, April 13, 2023

TIME: 3:00pm

LOCATION: LSCO (Lethbridge Senior Centre 500 11 St S, Lethbridge)– Dining Room, North East area.

Attachments





April 7th, 2023

*** INDOOR FACILITY for Coaldale Pickleball Club Members ***

2023 CPC members will be using TeamReach to sign up for SUMMER SEASON PASS sessions. The Coaldale Mennonite Church Gymnasium serves as the indoor facility for the CPC.


3 pickleball courts
weekday morning sessions - 9:00 to 10:30 AM, 10:30 am to noon, noon to 1:30 PM

additional session on Mondays 1:30 to 3:00 PM and Wednesdays 1:30 to 2:30 PM

Address: 2316 17 Street, Coaldale (parking lot located on southside of building)
Cost: $25 per month x 6 months = $150 for the season (April 1 to September 30). NOTE: cost is subject to change

March 6th, 2023

Youth After School Pickleball Program

Pickleball Lessons and Game Play for students aged 10 to 17 years, Fridays after school from 1:00 to 2:00 PM, Jan 6 to June 30, 2023, Coaldale Mennonite Church Gymnasium 2316 - 17 Street, Coaldale AB (south east entrance); No fee charged but must join Pickleball Canada/Pickleball Alberta/ Coaldale Pickleball Club online pickleballcanada.org

************************************************

PICKLEBALL is the fastest growing sport in North America. Coaldale Pickleball Club (CPC) has certified and background-checked (Vulnerable Sector Check) instructors and assistants who are willing to teach pickleball to students in the Coaldale area.

CPC's mission is to promote the sport of pickleball to people of all ages. To promote and encourage youth to take up the sport, CPC will be running a youth program for students ages 10 to 17 on Friday afternoons from 1:00 to 2:00 pm and a second session from 2:00 to 3:00 pm, if required. Registration is limited to 12 students per session. The Program will start on January 6, 2023 and continue through to June 30, 2023 at the Coaldale Mennonite Church Gymnasium .

The program will include instruction and game play. There is no charge for this program; however, for insurance purposes, CPC requires that all participants become members of Pickleball Canada/Alberta/Coaldale Pickleball Club. This is an online registration process pickleballcanada.org with online payment of $25. The membership is good until December 31, 2023 and allows access to the organized group play at the outdoor courts at Eastview Park.

Paddles and balls will be provided. Please have court shoes or running shoes with non-marking soles.

To register or for more information, contact Richard Boras rboras1956@outlook.com

January 2nd, 2023

GROUP CITIZENS AWARD

The Coaldale Pickleball Club (CPC) has been recognized by the Coaldale Chamber of Commerce with the GROUP CITIZENS AWARD for 2023. Congratulations CPC MEMBERS!!

December 18th, 2022

Pickleball Fundamental Lessons

PICKLEBALL FUNDAMENTAL LESSONS will continue on Thursdays from 9:00 to 11:00 am at the Coaldale Mennonite Church. Contact Richard Boras at rboras1956@outlook.com to register and for more information.

September 29th, 2022

Coaldale Club hosts Pickleball Championships for Southern Alberta Summer Games on July 15 and 16, 2022

A successful tournament was run on the weekend. 73 athletes from all over Southern Alberta attended with age range of 12 to 72. The volunteers were outstanding and looked great in their red shirts. The computer program was used to communicate with athletes, set up the brackets, enter results, and tabulate winners. Thank you everyone who helped to make this event a wonderful experience for all! (See photos.)

July 17th, 2022

Club T-shirts for Sale until May 20, 2022 for $25

Sizing charts available on request: coaldalepickleballclub@gmail.com

April 30th, 2022

CANADA 55+ 2022 Games - Medal Winners from the Coaldale Pickleball Club

The CANADA 55+ Games were held in Kamloops, BC on August 24 to 26, 2022. 3000 athletes representing every province and territory in Canada competed in 23 events. Five members of the Coaldale Pickleball Club qualified and competed in the pickleball event. A total of four gold medals and four bronze medal were captured. The next Canada 55+ Games will take place in 2024 with Trois-Rivieres, Quebec named as the host city.


Mens Doubles Skill: (3.0) Age: 65+ Gold: Richard Boras & Kent Toone

Mixed Doubles Skill: (3.0) Age: 66+ – Gold:Kent Toone & Valerie Boras; Bronze: Ira and Ron Fazio

Womens Doubles Skill: (3.0) Age: 65 to 69 – Bronze: Valerie Boras & Ira Fazio


IPTPA Instructor Certification Course

Congratulations and thank you to the NINE members of the Coaldale Pickleball Club who completed the Level I IPTPA Instructor Course. This is great news for anyone looking to start playing pickleball as our Club now has NINE more people who can teach beginner lessons! This will go along way towards meeting our Club's Mission.

December 30th, 2021

September 1st, 2021

Kinsmen Club of Coaldale Presents Cheque to Coaldale Pickleball Club

The Kinsmen Club of Coaldale presented the Coaldale Pickleball Club with a cheque for $3628.00 today at the courts. Al Pettipas was instrumental in putting together an excellent grant proposal. The funds will be used to purchase pickleball equipment. We are very grateful for this generous donation and for the support of the Kinsmen, who spearheaded the constructions of the high quality pickleball courts that we enjoy so much!

June 15th, 2021
Welcome to Our Club
WELCOME TO THE COALDALE PICKLEBALL CLUB!
We look forward to sharing the fun, friendship, and friendly competition that is pickleball. Pickleball Players are passionate about the game and enjoy introducing beginners of all ages to the sport.
Wishing you a rewarding season!
Valerie Boras, CPC President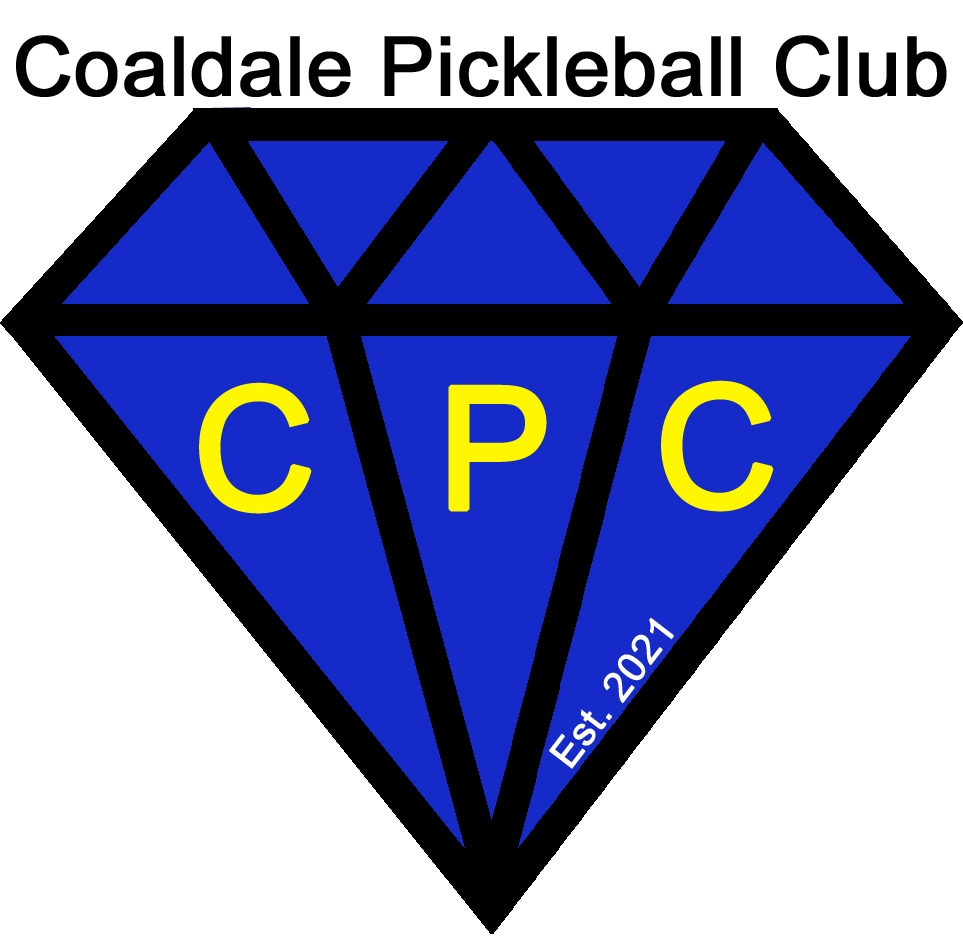 Annual General Meeting

Our Annual General Meeting (AGM) will take place on Thursday, April 27, 2023 from 9:00 to 10:30 AM at the Coaldale Mennonite Church, 2316 - 17 Street, Coaldale. Hope to see you there. After the meeting, orders for club t-shirts & hoodies will be taken and Demo Day will take place at the Eastview Park outdoor courts, 1825 - 10 Street, Coaldale.

Here is the agenda for the AGM. The attachments include the following documents:

Minutes from last year's AGM
Audited Financial Statement
Annual projected budget
Proposed Slate for CPC Board of Directors 2023

AGM AGENDA


Call to order and declaration of quorum
In Memoriam:

Grace Boschman - January 29, 2022
Tom Myndio - October 23, 2022

Approval of agenda
Approval of Minutes from 2022 AGM
Reports

President's report - Val Boras (copy available at meeting)
Treasurer's report - Blaine Takeda (attached)
Committee reports

Beginner Lessons and Junior Program - Richard Boras
Court utilization

indoor (Coaldale Mennonite Church gym) - Blaine Takeda
outdoor (Eastview Park) - Dave Hansen

Fundraising

Casino application - Val Boras
Chevelles & Place Night Club - July 14, 2023 - Val Boras

Election of incoming board of directors
New Business

Club membership fee for 2024
CPC Business Plan - Tom Hopkins
Member Rating Assessment, Update - Blaine Takeda
Storage for outdoor courts - Richard Boras
Club T-shirts and Hoodies - Kent Toone
Next AGM - April 25, 2024, Thursday

Adjournment

Attachments





Attachments

April 27th, 2023

Club Rating for CPC Members 2023

This year our club will be introducing Club Ratings for every player! These individual member ratings will be used to help organize scheduled play that promotes player improvement through high-quality, appropriately leveled sessions.

Starting in 2023, all members of Coaldale Pickleball Club (CPC), Lethbridge Pickleball Club (LPC), and the Lethbridge Senior Citizen's Organization (LSCO) will require a Member Rating to participate in leveled play sessions. Limited sessions will be available for Open Play, Partner Play, and Practice that will not require a Member Rating. Once you have a Member Rating, it will carry over to all three clubs/organizations (if you are or become a member of each/all). For more details, please click on the PLAY AT CPC tab above then click on RATINGS.

Please plan to attend the MEMBER RATING INFORMATION SESSION:


DATE: Thursday, April 13, 2023

TIME: 3:00pm

LOCATION: LSCO (Lethbridge Senior Centre 500 11 St S, Lethbridge)– Dining Room, North East area.

Attachments





April 7th, 2023

*** INDOOR FACILITY for Coaldale Pickleball Club Members ***

2023 CPC members will be using TeamReach to sign up for SUMMER SEASON PASS sessions. The Coaldale Mennonite Church Gymnasium serves as the indoor facility for the CPC.


3 pickleball courts
weekday morning sessions - 9:00 to 10:30 AM, 10:30 am to noon, noon to 1:30 PM

additional session on Mondays 1:30 to 3:00 PM and Wednesdays 1:30 to 2:30 PM

Address: 2316 17 Street, Coaldale (parking lot located on southside of building)
Cost: $25 per month x 6 months = $150 for the season (April 1 to September 30). NOTE: cost is subject to change

March 6th, 2023

Youth After School Pickleball Program

Pickleball Lessons and Game Play for students aged 10 to 17 years, Fridays after school from 1:00 to 2:00 PM, Jan 6 to June 30, 2023, Coaldale Mennonite Church Gymnasium 2316 - 17 Street, Coaldale AB (south east entrance); No fee charged but must join Pickleball Canada/Pickleball Alberta/ Coaldale Pickleball Club online pickleballcanada.org

************************************************

PICKLEBALL is the fastest growing sport in North America. Coaldale Pickleball Club (CPC) has certified and background-checked (Vulnerable Sector Check) instructors and assistants who are willing to teach pickleball to students in the Coaldale area.

CPC's mission is to promote the sport of pickleball to people of all ages. To promote and encourage youth to take up the sport, CPC will be running a youth program for students ages 10 to 17 on Friday afternoons from 1:00 to 2:00 pm and a second session from 2:00 to 3:00 pm, if required. Registration is limited to 12 students per session. The Program will start on January 6, 2023 and continue through to June 30, 2023 at the Coaldale Mennonite Church Gymnasium .

The program will include instruction and game play. There is no charge for this program; however, for insurance purposes, CPC requires that all participants become members of Pickleball Canada/Alberta/Coaldale Pickleball Club. This is an online registration process pickleballcanada.org with online payment of $25. The membership is good until December 31, 2023 and allows access to the organized group play at the outdoor courts at Eastview Park.

Paddles and balls will be provided. Please have court shoes or running shoes with non-marking soles.

To register or for more information, contact Richard Boras rboras1956@outlook.com

January 2nd, 2023

GROUP CITIZENS AWARD

The Coaldale Pickleball Club (CPC) has been recognized by the Coaldale Chamber of Commerce with the GROUP CITIZENS AWARD for 2023. Congratulations CPC MEMBERS!!

December 18th, 2022

Pickleball Fundamental Lessons

PICKLEBALL FUNDAMENTAL LESSONS will continue on Thursdays from 9:00 to 11:00 am at the Coaldale Mennonite Church. Contact Richard Boras at rboras1956@outlook.com to register and for more information.

September 29th, 2022

Coaldale Club hosts Pickleball Championships for Southern Alberta Summer Games on July 15 and 16, 2022

A successful tournament was run on the weekend. 73 athletes from all over Southern Alberta attended with age range of 12 to 72. The volunteers were outstanding and looked great in their red shirts. The computer program was used to communicate with athletes, set up the brackets, enter results, and tabulate winners. Thank you everyone who helped to make this event a wonderful experience for all! (See photos.)

July 17th, 2022

Club T-shirts for Sale until May 20, 2022 for $25

Sizing charts available on request: coaldalepickleballclub@gmail.com

April 30th, 2022

CANADA 55+ 2022 Games - Medal Winners from the Coaldale Pickleball Club

The CANADA 55+ Games were held in Kamloops, BC on August 24 to 26, 2022. 3000 athletes representing every province and territory in Canada competed in 23 events. Five members of the Coaldale Pickleball Club qualified and competed in the pickleball event. A total of four gold medals and four bronze medal were captured. The next Canada 55+ Games will take place in 2024 with Trois-Rivieres, Quebec named as the host city.


Mens Doubles Skill: (3.0) Age: 65+ Gold: Richard Boras & Kent Toone

Mixed Doubles Skill: (3.0) Age: 66+ – Gold:Kent Toone & Valerie Boras; Bronze: Ira and Ron Fazio

Womens Doubles Skill: (3.0) Age: 65 to 69 – Bronze: Valerie Boras & Ira Fazio


IPTPA Instructor Certification Course

Congratulations and thank you to the NINE members of the Coaldale Pickleball Club who completed the Level I IPTPA Instructor Course. This is great news for anyone looking to start playing pickleball as our Club now has NINE more people who can teach beginner lessons! This will go along way towards meeting our Club's Mission.

December 30th, 2021

September 1st, 2021

Kinsmen Club of Coaldale Presents Cheque to Coaldale Pickleball Club

The Kinsmen Club of Coaldale presented the Coaldale Pickleball Club with a cheque for $3628.00 today at the courts. Al Pettipas was instrumental in putting together an excellent grant proposal. The funds will be used to purchase pickleball equipment. We are very grateful for this generous donation and for the support of the Kinsmen, who spearheaded the constructions of the high quality pickleball courts that we enjoy so much!

June 15th, 2021
Welcome to Our Club
WELCOME TO THE COALDALE PICKLEBALL CLUB!
We look forward to sharing the fun, friendship, and friendly competition that is pickleball. Pickleball Players are passionate about the game and enjoy introducing beginners of all ages to the sport.
Wishing you a rewarding season!
Valerie Boras, CPC President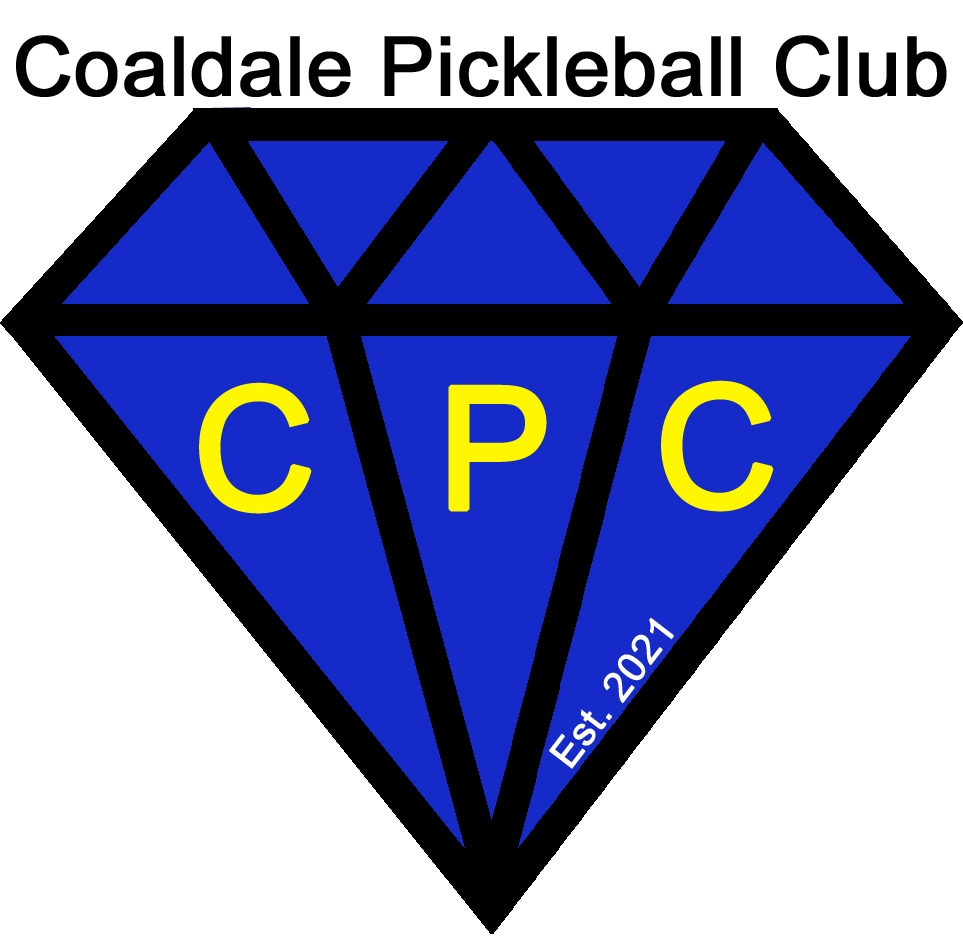 Payment Methods
Online



* Small processing fee applies