2022 Canadian National Pickleball Championships
Four members of the Manitoulin Pickleball Group (Pierrette Hebner, Garry Wolfe, Bud Hebner and George Ballantyne) recently competed in the Canadian National Pickleball Championships held in Kingston, Ontario. This year there were more than 950 registered participants of all ages and skill levels from all over Canada. The level of competition was high and our contingent did their best to make our Club proud.
Of special note, "Bud" Hebner brought home a Bronze medal. In addition he and his wife Pierrette spent many hours "Officiating" games. They are both recognized as Level 2 Referees in Ontario and are part of a small group of elite level Officials. Well done!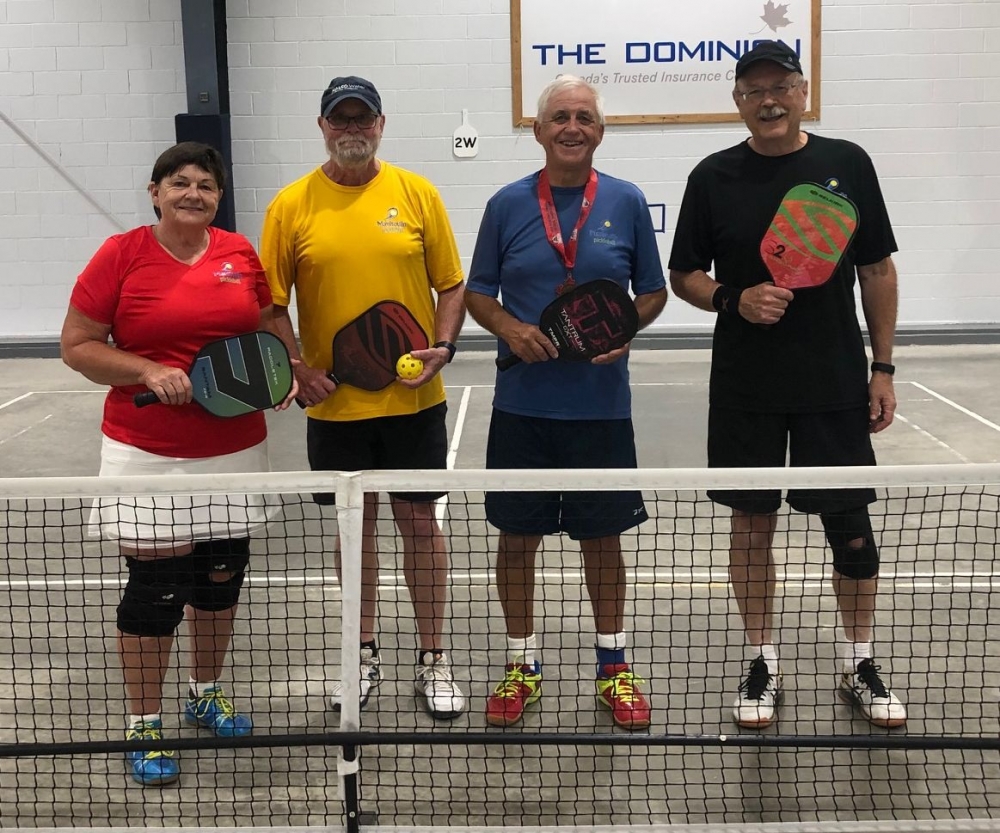 Pictured below are some of the Manitoulin Pickleball Group members who were on hand to celebrate the return of our competitors: