WHEN AND WHERE WE ARE PLAYING...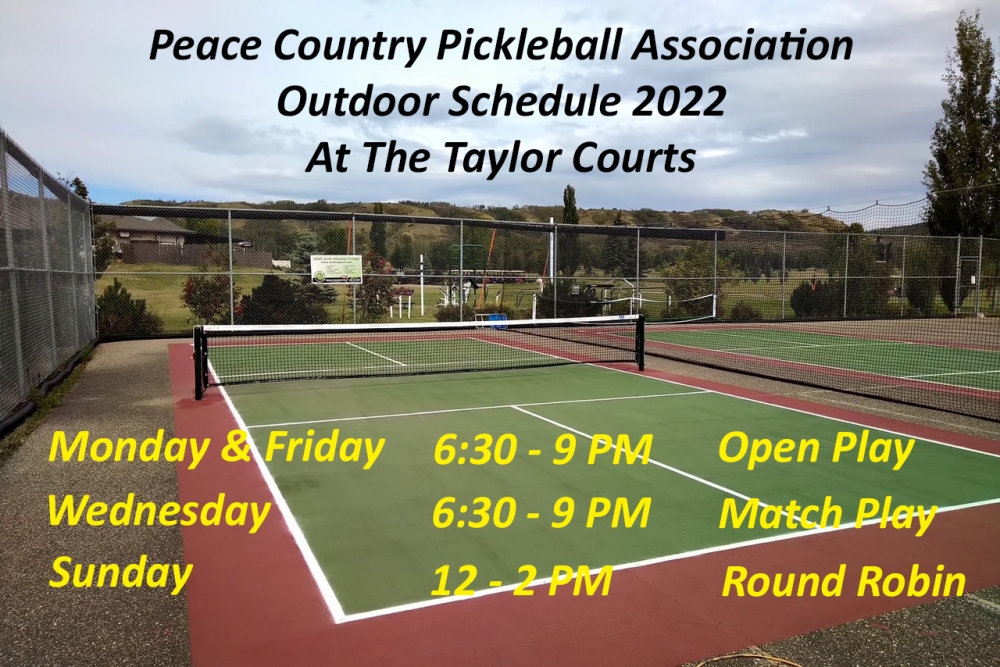 Outdoor Play for 2022 has begun!
We now have permanent nets set-up on Courts 1 to 4. Net barriers are installed along the borders of Courts 1 & 2 and Courts 3 & 4 giving us 4 enclosed courts. Portable nets are also available for Courts 5 & 6 when needed. The HOLDMYCOURT.com reservation system is activated and can be found at the link below. Open the link, save it to your browser. In order to book a court you must be registered and log in to the site first. To register, select "Log in or register" and system will guide you along. Courts can be booked in 1/2 hour increments for up to 2 hours.
https://holdmycourt.xyz/reserve2/index.php?dir=peacecountrypickleball

For a more detailed explanation of the schedule, select the Outdoor Schedule tab above.

Indoor Play 2021-2022 is done!

The 2021-2022 school year is concluded and we no longer have access to the indoor venues. Indoor play will resume in the fall when schools reopen for the 2022-2023 school year and our space has been confirmed.