Prices & Deadlines
All prices in CAD $
Additional Fees
Pickleball Canada Fee: $10.00
Pickleball BC Fee: $2.50
Registration Info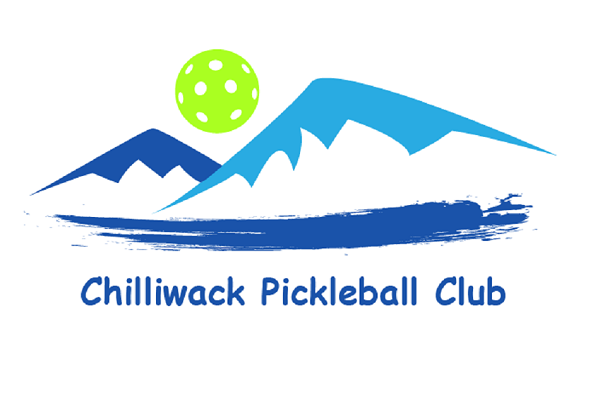 Registration for 2023 year opens Dec 1st, 2022. See the "How to join CPC" on the left hand side menu for further information.
Payment Methods
Online



Venue
The Landing
45530 Spadina
Chilliwack
Welcome to Chilliwack Pickleball Club
The Vision of the Chilliwack Pickleball Club is to provide a safe and inclusive environment where members can participate in the sport of pickleball.
Live, love, play Pickleball

The Chilliwack Pickleball Club (CPC) was established in April 2017 and presently has over 480 members with scheduled play 7 days a week on 14 indoor courts.
We are delighted to have the largest indoor Pickleball facility in the Fraser Valley of BC. We foster a wonderful form of exercise for adults and all players above age 12.
Indoor Play: The Landing, 45530 Spadina Ave, Chilliwack
Members must signup on www.pickleballbrackets to play. Oct Hours:- NB - (Times are subject to change as often the City of Chilliwack will cancel or change our hours of operation.)
Visitors: We welcome visitors from other clubs whenever possible. Please be advised that the Landing is a multi use facility and we have limited time available to us. We prioritize play for our members, so it is not always possible to have visitors play. Some of our playing formats are for members only. Please contact us for more information if you wish to play.

Mon & Wed, 10.30am-1.00pm
Mon, 1.15-3.15pm - Partner Drills for 3.0 and over
Tues, Thur & Fri, 12.30-2.45pm

Tues 3rd, 24th & 31st - 3.00-5.00pm - Beginners
Thur 3.00-4.30pm - Half Court Singles
Fri, 13th & 27th, Book Your Own Court, 3.00pm-5.30pm
Sat, 14th & 28th only, 10.15am-12.15pm

Sunday 8th & 29th, (Book Your Own Court), 7.30-9.45am.
Other Places To Play:

Outdoor play: Portage Park (3 cts with permanent nets) and GW Graham School (7 cts - need your own net) are open.
Rosedale Community School - Tuesday's, 6.00-8.00pm - $3 cash drop in.

Promontory School, 46200 Stoneview - Thursday's 5.30-8.00m - $3 cash drop in.