Membership
To join the Pickleball Guelph Association (PGA) you simply need to be a pickleball enthusiast. As a paid member, you will have access to various benefits and services such as training & development materials, merchandise discounts, special event booking and many others. For more info checkout: PGA Membership
The PGA works in conjunction with Pickleball Canada and Pickleball Ontario. Your total annual fee of $35 breaks down as follows: $15 - PGA, $10 - Pickleball Ontario and $10 - Pickleball Canada which provides insurance coverage for both our association and each individual member and also provides the website platform in order for the PGA to deliver the various services. In addition, there are numerous other benefits that can be found at the association websites.
Teaching Professionals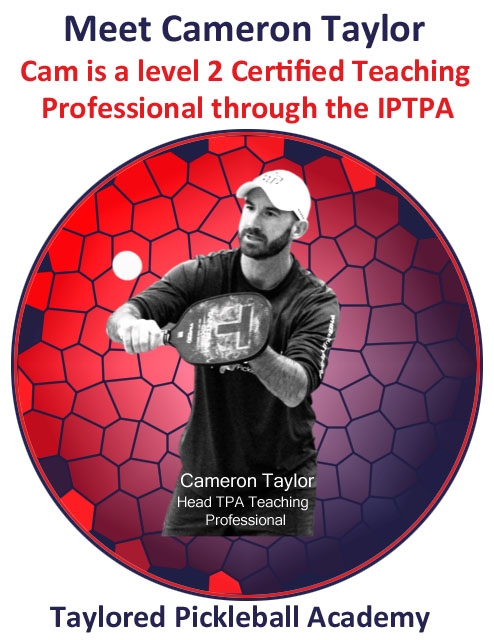 PGA in partnership with Taylored Pickleball Academy are launching our first Clinic Event!
On September 24th the Pickleball Guelph Association and Taylored Pickleball Academy are planning a full Saturday of fun and skills building. Four different 2 hour clinics will be offered.
Two focused on Advanced-Beginners/Intermediate players and two focused on Intermediate/Advanced.
See Events for more information.
Pickleball Guelph Association
The Pickleball Guelph Association exists to provide a fun, healthy, recreational activity for its members and guests while promoting the exercise, development of skills, and enjoyment of pickleball.
Our pickleball association is located in Guelph, Ontario, Canada. The association is open to all regardless of location. Our goal is for all members to feel welcome within both our pickleball and general communities. We promote diversity, safety, sportsmanship, social interaction, and fun! We want all players to focus on these objectives in recreational and competitive play so that everyone has an enjoyable experience playing pickleball.
Programming
We are currently working on a schedule of outdoor events. In the meantime, check out the listing of Places to Play. Places to Play
If you are interested in having the PGA put on a particular event such as a clinic or a tournament, reach out and let us know what your interests are. At the very least, we can check out what we might be able to do.
Dedicated Pickleball Courts
The Pickleball Guelph Association will be investigating the viability of creating dedicated indoor and outdoor courts. Part of the process will be to secure funding for these playing facilities. These funds will be secured through fundraising activities such as the City of Guelph engagement, private sector sponsorship, donations and grants. More information to follow.
Have an idea? Contact us at: Pickleball Guelph
Pickleball Guelph Association
September 24th "Autumn in the Air" Clinics; Performance Series - Playing With Purpose; Sold out!

This clinic is fully booked.

Also being offered at our September 24th Event!

Introducing the "Performance Series"



These two-hour clinics are designed especially for the Intermediate/Advanced player. Instruction is geared to the registrants in attendance so there is something to gain for all.

Learn to Drill - Movement & Footwork

By popular demand, we are introducing this session to help improve your game on your schedule! The focus will be on teaching you the most effective and efficient movement and footwork while on the court. As well as help increase your consistency every time you contact the ball.

Be prepared to sweat, as we will be running you through these drills throughout the session!

Playing with Purpose - Clinic Full




Hitting the ball where you want, when you want and how you want is crucial to take that next step to becoming a more advanced player. Whether it's avoiding a dominant forehand, targeting a weaker player or hitting the ball to an open space on the court. Recognizing the opportunity is one thing, executing is another. Time to start executing!





We will work on strategies and skills that will include, but are not limited to, soft shots at the non- volley zone (NVZ), third shot options, competitive serves and returns and transitioning to the NVZ.

What's a Banger?

What's a Banger?

Is it a derogatory term? or just a description of a playing style? Either way, many players find it hard to handle a proficient Banger. Learn How! Don't miss this special Mini Bootcamp designed specifically for Advanced Beginner and Intermediate players to build your skills.

Coming to Guelph, September 24th, brought to you by PGA Mini Boot Camp - Beating the Bangers - 2 hours


Do you struggle with playing against players known as 'Bangers'? This 2-hour mini bootcamp is designed specifically for you. In these two hours, we will focus on certain skills such as volleys, controlling the pace of the ball and returning the serve along with other strategies to help you learn how to take back control of the court. Complete details on this and other clinics coming soon.

PGA Events - Clinics coming! September 24th

It is always fun just to play Pickleball, deemed to be the fastest growing sport in North America, but as you will surely agree, the fun increases as well, when your skills improve.
Pickleball Guelph Association is excited to bring to you the first in a series of clinics with a highly respected and sought-after certified trainer, right here in the City of Guelph.
Coming: Saturday, September 24th, stay tuned, more details to follow!
If you want to level up your game, you won't want to miss this series of clinics to gain valuable experience and enhance your ability through coaching from the best.

A Shining Example of a Pickleball Association and a City Working Together

Here is the latest grand opening of a new pickleball facility. The courts were built through a cooperative arrangement between the City of Tecumseh and the Tecumseh Pickleball Association. There were reportedly 200 - 300 people in attendance, including the Mayor. The population of Tecumseh is about 25,000. Very impressive.

Pickleball courts open in Tecumseh | CTV News

June 11th, 2022

The Pickleball Debate - is pickleball for you?

This is just in case you didn't think pickleball was for you.The pickleball debate

May 26th, 2022

Intro to Pickleball - Winner, Winner, Chicken Dinner

The Intro to Pickleball that was held on May 12th & 13th was a great success. The PGA was able to introduce more than 30 new players to the sport of pickleball. Thanks to everyone who provided so much support and enthusiasm to these clinics. We are planning other clinics in the near future. Check out the photos in the 'Members Only' section.

May 15th, 2022

PGA Incorporates

The Pickleball Guelph Association is now incorporated. That gives us a larger scope in terms of credibility and leverage when it comes to applying for grants and sponsorships. It also gives pickleball players in Guelph a much stronger presence and voice when dealing with companies, organizations or institutions. This can include anything from establishing playing venues to acquiring merchandise to fundraising.

April 28th, 2022

April 19th, 2022

An Evening of Pickleball - Beginners

The Pickleball Guelph Association is hosting an evening of pickleball for those of all ages in our community who are new to the sport and are interested in learning the fundamentals of the game including the rules, serving, volleying, strategies and playtime to put the new found skills into practice.

If you (and your partner) are new to the game - please join us. If you are not a beginner - we are asking you to reach out to those who you know to be looking to learn and experience pickleball and have them (and their partner) join us. No Experience Necessary!

Send us an email if you (or someone you know) are interested in playing. Pickleball Guelph Association



April 19th, 2022

Outdoor Courts Are Open

The nets are up at Margaret Greene Park. Let the games begin! Kudos to the City for getting the nets up two weeks ahead of schedule.

April 15th, 2022