Places to Play
If you are looking for PGA Indoor Play, please click here



To help organize outdoor play: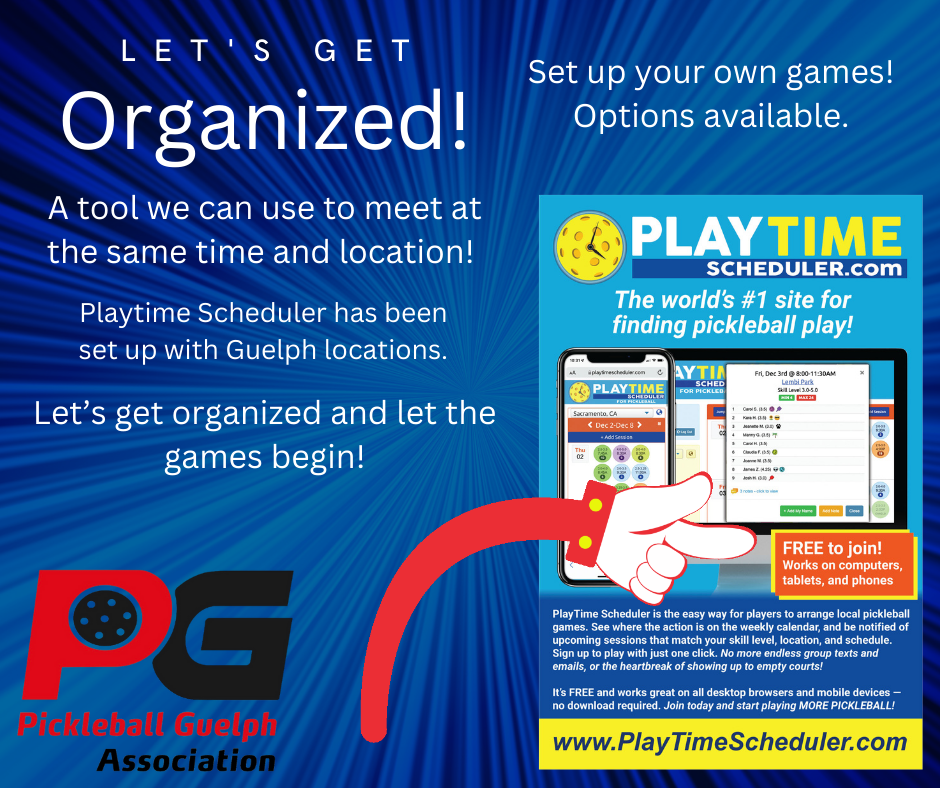 With outdoor courts now opening up, it's time to start organizing and playing! However, we know that finding others to play with can be challenging. If we all use the same tool, connecting will be easier. We are suggesting that by all using Playtime Scheduler as a helpful tool for coordinating your games, we can connect with ease and make scheduling a breeze!
The PGA will continue to offer indoor play opportunities for those who prefer to play in a controlled environment. This is also a great option. So whether you like indoor, outdoor play or both, there are playing options this year! Playtime Scheduler

Other Locations in Guelph and Area:

This is a comprehensive list of all the known public locations in Guelph and area that provide courts for pickleball. This is for your reference should you want to know where you can play and/or book playing space. If you are aware of other locations not on this list, please let know.