Places to Play
If you are looking for PGA Indoor Play,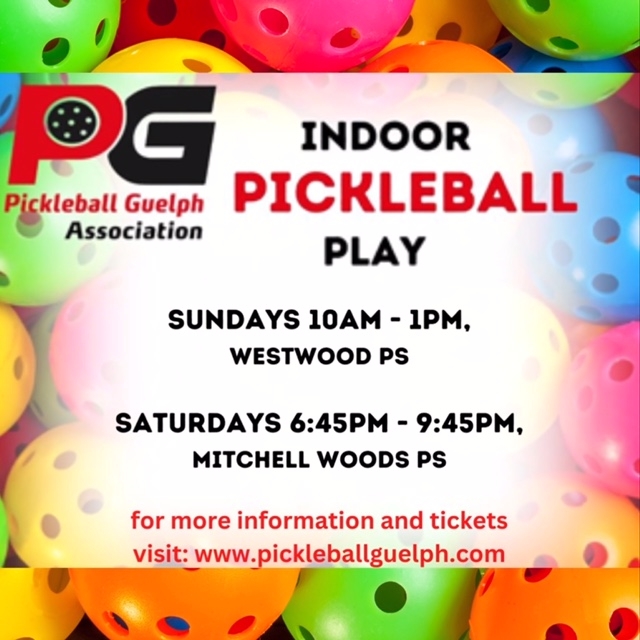 please click here

Other Locations in Guelph and Area:

This is a comprehensive list of all the known public locations in Guelph and area that provide courts for pickleball. This is for your reference should you want to know where you can play and/or book playing space. If you are aware of other locations not on this list, please let know.