Pickleball Clinics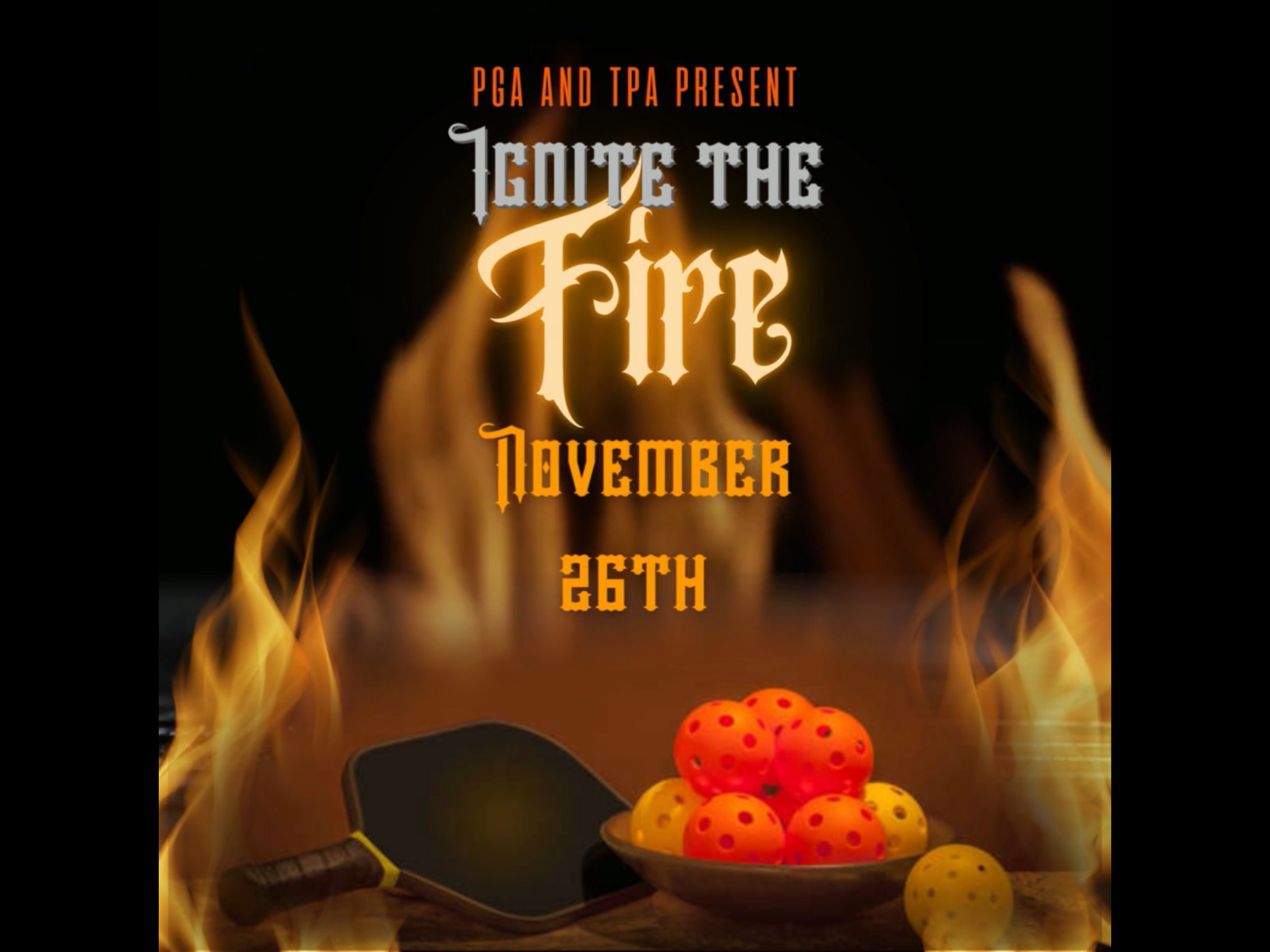 Join us on November 26th for another PGA/TPA Clinic Event!
Registration Page - Click Here
Introduction Series
The introduction series has been designed and structured for those players that may have recently taken up the game or those players that have been playing for any length of time but are ready to take the next step away from being a beginner.
TPA Teaching Professionals will speak to the how, what, where, when, and why of the identified topic or skill with the goal of having players introduce it into their own game.
Skill Level required: Advanced Beginner / Intermediate
Details: One and a half hours; Maximum 12 registrants. Two TPA Teaching Professionals.
Prices for each clinic: PGA Members $33.00 Guests $37.50
Volleys 8:30 – 10:00 am
The focus of this session is getting players comfortable with playing around the NVZ, along with the rewards of preparation and the skill and techniques required to execute it consistently.
Driving the Ball 10-11:30 am
We all love to hit the ball fast! However, hitting it fast with intention, a purpose and of higher quality more consistently will be the focus of this session.
***********************************************************************************
Performance Series
The performance series was designed for players that are ready to pull together everything they have learned and take it up a notch! It's time to think and analyze the game like a pro.
We will combine multiple skills and skillsets together around a common theme that will focus on strategies and advanced concepts that will really help step up your game!
Skill Level Requirement: Intermediate / Advanced
Details: Two and a half hours; Maximum 12 registrants. Two TPA Teaching Professionals.
Prices for each clinic: PGA Members $55.00 Guests $62.50
Court Movement and Defense 11:30-2:00 pm
In this latest session of our performance series, you will learn how to confidently move on the court as you defend, attack, and gain control of the game. TPA will focus on three major movements – defending the lob, protecting the middle, and transitioning to the NVZ – that every pickleball player must master in order to elevate their game.
Reaching for 4.0 2:00-4:30 pm
This session will be "Taylored" for those players that are looking to make the jump. It's time to put it all together. Playing to your opponents, combating opponents' strengths, and exposing their weaknesses requires a well-rounded game. Let's go get it!