NEWS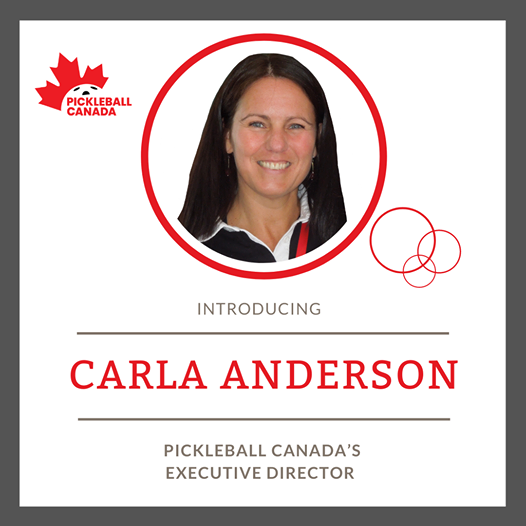 Pickleball Canada Organization (PCO) is pleased to announce the hiring of our inaugural Executive Director, Carla Anderson, BRLS. She will be joining PCO the week of April 6th, 2021.
Reporting to the Board of Directors of Pickleball Canada, Carla will be responsible for the effective implementation of Pickleball Canada's Strategic Plan. Through our operation plans, she will ensure that Pickleball Canada has a strong foundation in Safe Sport and Equity, Diversity, Inclusion and Belonging (EDIB) in addition to delivering our National Coaching Certification Program, the National System, volunteer recognition and other key initiatives, that will continue to reinforce the values and culture of our organization.

Based in Ottawa, Carla brings 31 years of senior management experience to our sport of pickleball. She was the Director of Games for the Canadian Olympic Committee, Executive Director of Taekwondo Canada, and Special Project Coordinator for the Sport Information Resource Centre. Raised in Châteauguay Quebec, Carla competed in figure skating in singles and synchronized skating. She is a graduate of Concordia University, Montreal, Quebec.
Understanding the governance role of the Board and our committees, Carla will take the directions, goals and core values of the organization … and bring them to life, and turn them into results.

The lessons learned and best practices Carla brings from her leadership background will help build our sport and build our capacity. Her passion for sport development and a track record of getting things done will be critical as pickleball evolves to being a sport for all, for life.
We are delighted to welcome Carla Anderson to the national leadership team.