Where We Play


Winter Indoor Play.
Sturgeon Heights CC -
Opening Friday Oct. 1st. (Full, wait list only.)
Bruce Oake Recovery Centre - Delayed due to Covid 19.


(Open intermittently, weather permitting, check Hold My Court.)
Winnipeg West Pickleball and Bourkevale Community Centre (100 Ferry Rd) have reached an agreement that will bring organized pickleball to west Winnipeg. We now have six dedicated pickleball courts on one of the Community Centre's recently upgraded hockey rinks. In 2016 the rink surface was paved and the old wooden boards replaced with new state of the art material. The premise was that the rink surface could be used for other activities in the summer. WWPB is excited to have our "Club" courts at this scenic location in west Winnipeg. Bourkevale is one of the oldest community centres in Winnipeg, established in 1949. Read the history of this organization at Bourkevale the early years.
WWPB members Read our return to play guide, then sign up using "Hold MY Court" to play at Bourkevale!
If you would like to join WWPB for play at Bourkevale, "CLICK HERE".
Top Five Pro Pickleball Points In 2021
SKILLS & DRILLS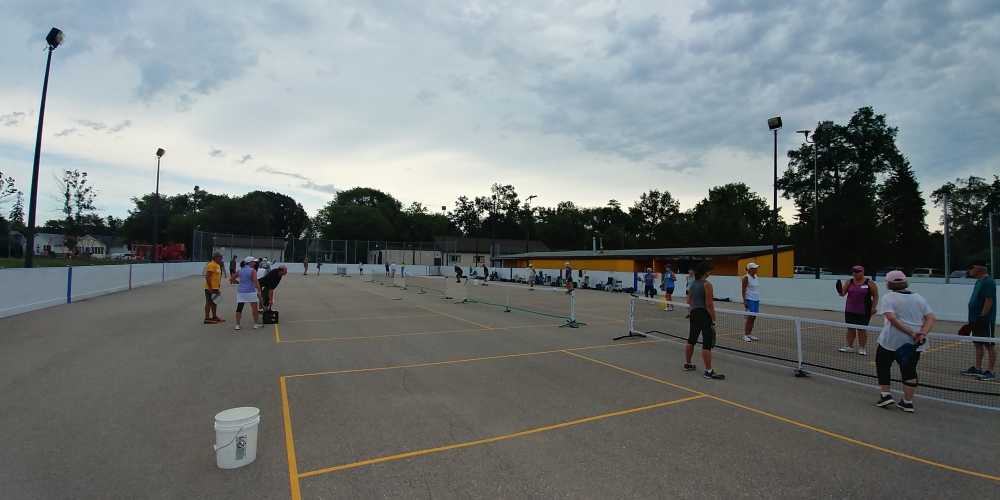 NIGHT PLAY