SHCC 2022 INFORMATION
Omicron is everywhere! Social distance and wear a mask when not actively playing indoors.

Valid Club Membership Required, "login" to check yours and renew if necessary.
Winter 2022 Time slots.
Groups will rotate down to the next timeslot, monthly. (Group B from #2 to #3 etc. )
January 2022 Schedule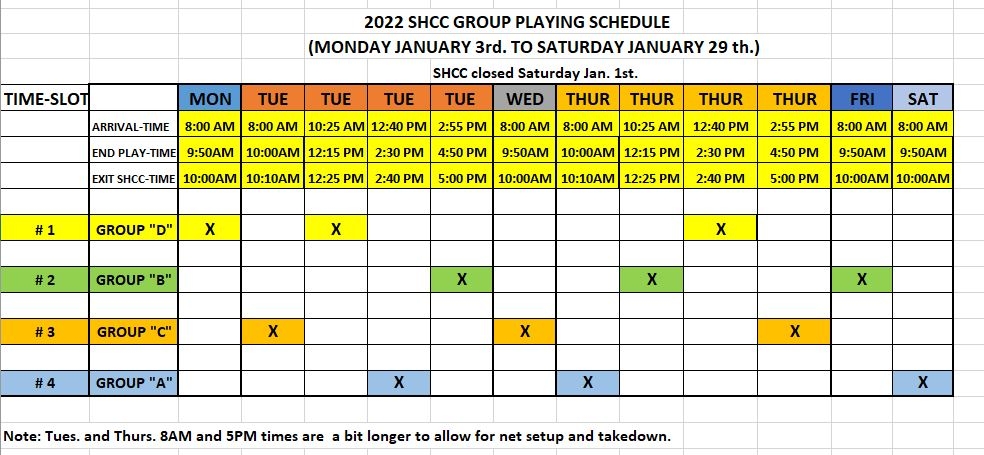 Download a copy here:
Please read our covid19 Protocols for indoor play.